PCHS InvestNest Competition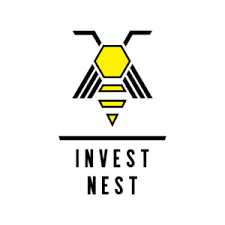 Having a business idea was just the starting point for these eight start-ups, and now judges and audience alike will get the chance to vote on their favorite model. After months of presenting and competing, ten Park City High School students will face off on April 6, 2023, in a true battle of the businesses. Judges from all types of business backgrounds will be deciding along with the audience on which team will earn $10,000 and a chance to compete against other students in the state. 
But what is InvestNest? It's an organization that grants students money to get their businesses launched. Similar to NBC's Shark Tank, students give elevator pitches throughout the competition to a panel of judges in their area. On April 6, they will give a final presentation on their project and the winners get to compete in a state-wide competition in May. At this competition, high school entrepreneurs from around the state will have a chance to win $40,000! Most of the money they win (from both competitions) must go towards their business and the other portion of the money can go towards college. 
The eight start-ups competing next week are Parkers Planet, Healthy Fit, Medi-Caddy, Hash Hive, E-E Friendly, Balloons by Maddie, Unstick It, and JCD Clothing.
Parkers Planet, created by sophomore Maisey Mansson, is a non-profit organization whose mission is to give back to the environment and wildlife. Named after her younger sister Parker, who passed away in May of 2022 from a rare soft-tissue sarcoma, Maisey is sharing her sister's love for the environment by making bracelets. Maisey hopes to continue growing her business by creating a website and spreading more love for the planet.
Augie West, a junior at PCHS, has created the business Healthy Fit. This concept incorporates a gym with a healthy nutritional restaurant. Solving diet and convenience problems that many gym lovers face. Each client gets a personalized diet, workout routines, and delivery options. The mission statement is "to create an atmosphere in which people enjoy a healthy life as well as making healthy eating affordable, easy, and accessible."
Medi-Caddy is a cart designed by senior Coen Woolley that buyers can use for any hospital trip. People often find themselves with no place to keep their personal belongings during a stay. Medi-Caddy solves this problem. It is a cart that can be easily wheeled to different patients with space for any and all possessions. 
Hash Hive is a crypto-mining company created by freshman Rudger Klug. This is an app that users can download on their phones to mine more and increase their profits. 
EE Friendly is a website created by Maddy Harris where users can get a trusted source on sustainable products and an eco-friendly lifestyle while also being able to post opinions on environmental issues. By removing the guesswork of researching eco-friendly products, there will be information and promotion of environmentally friendly products in beauty, home & kitchen, clothing, pet items, and much more. 
Balloons by Maddie is a phone case design company created by Maddie Reddy. These phone case inserts come in customizable colors and shapes. Currently, she has made over two dozen balloon cases and hopes to expand her business by starting up an online storefront, buying more supplies, and hiring to increase supply. 
Unstick It is a business created by sophomore, Sophie Mueller. This is a tool with different features such as a pronged end, retractable blade, and a small middle compartment. It takes on everyday tasks like removing labels, stickers, tape, seals, and whatever else you struggle to remove from a newly purchased item. 
Last is the JCD clothing company created by junior Jack Saladaga and sophomore Colton Schmidt. Currently, this is the only up-and-running business. They sell skater-inspired sweatshirts with designs they created themselves. 
The competition is next week! Come support and vote on your fellow students' business ideas and see who wins the $10,000! The event is on April 6 from 6 pm to 8:30 pm. Also, the Varsity Jazz band will be playing in the lobby as guests arrive and if you choose to come, please keep in mind that the dress code is formal.