Top 10 Rap Albums of 2022
Twelve months have elapsed since I last wrote an article of this format, and here we are once more. No fluff, let's get into my ranking of the Top 10 Rap Albums released in 2022.
Honorable Mentions: $oul $old $eparately, Freddie Gibbs; Both Drake Albums
$oul $old $eparately does a lot of things well. I myself am a huge fan of Freddie Gibbs' work, and $$$ is no exception. His ever-steady flow serves for some easy listening and some nice head-bobbing action. What kept this from the top ten, though, was just replay value. I enjoyed this album on my first listen, but I find myself only returning to one or two songs — many aren't too memorable.
​​Favorite Tracks: CIA, Gold Rings (with Pusha T)
Conversely, Drake had the exact opposite problem with both of his releases, Honestly, Nevermind, and Her Loss with 21 Savage. The obvious problem here is consistency. His "house music" project, Honestly, Nevermind was completely hit or miss for me; I found myself loving one song and hating the next. Drake should stay away from house music from here on out. He tried it, and I respect the effort to delve into a new genre, but I think we could categorize this as a flop. It was the lowest-selling first week in Drake's career. Her Loss was much of the same. I found myself enjoying about a solid 40% of the songs on this album, which is not enough to break into the top 10. 21 Savage and Drizzy pair well in some situations, but the bit gets old after 16 songs. I'll be looking forward to Drake's next project and hoping it goes in a different direction. Back to Take Care, please.
Favorite Tracks: Massive, Sticky; Circo Loco, P**** & Millions (with Travis Scott)
Let's hop into the top ten, shall we? And keep in mind, my opinion is guaranteed to differ from yours. That's the beauty of art, I guess.
10. Continuance, Curren$y & The Alchemist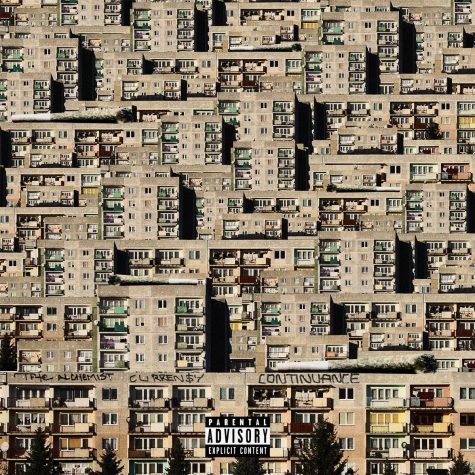 I don't mean to make assumptions, but I would be quite surprised if any readers are very familiar with Curren$y and The Alchemist's Continuance. The album runs for 37 minutes and 31 seconds, and for that half-hour, you may forget what you're listening to. If I had one word to describe this sound, it would be smooth. It's no secret that The Alchemist produces incredible music — just look to Alfredo by Freddie Gibbs — and he delivers once again. To me, the lyrical content is really not much of note, the beauty of this album lies in its flow. The beats almost put you in a trance, and you can't help yourself but nonchalantly nod your head. Curren$y's voice is refreshing. Nothing jars you about this project, and I don't see it as hard to enjoy. If you do find yourself interested, I suggest you try the following tracks. They're awesome.
Favorite Tracks: Obsession, No Yeast (with Boldy James)
9. King's Disease III, Nas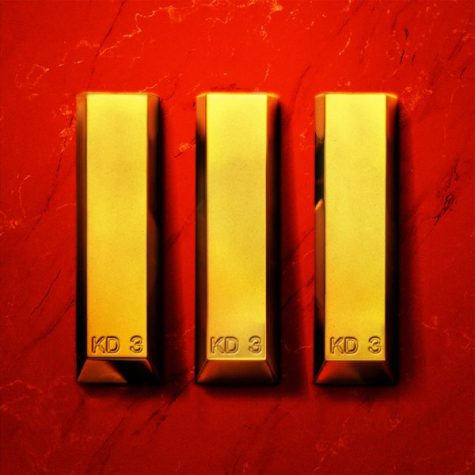 When you think of longevity, you probably think LeBron James, Tom Brady, or maybe Lionel Messi. In that conversation though, Nasir Jones absolutely deserves to be included. Bron, Brady, and Messi have all been pro since the early 2000s, but Nas dropped Illmatic in 1994 — twenty-eight years ago.
What I'm trying to say is that it's incredibly hard to be exceptional at your craft for two decades, let alone three. Nas delivered in the '90s, and he continues to deliver in the '20s with King's Disease III. As the finale of a trilogy, KD3 goes out with a bang — modernized beats (produced by Hit-Boy), zero features, and a reminder that Nas can rap. He still finds ways to keep rap stories creative and impactful. Nas should be revered for his longevity, and though KD3 isn't the best album of his career, it holds up.
Favorite Tracks: Thun, 30
8. DRILL MUSIC IN ZION, Lupe Fiasco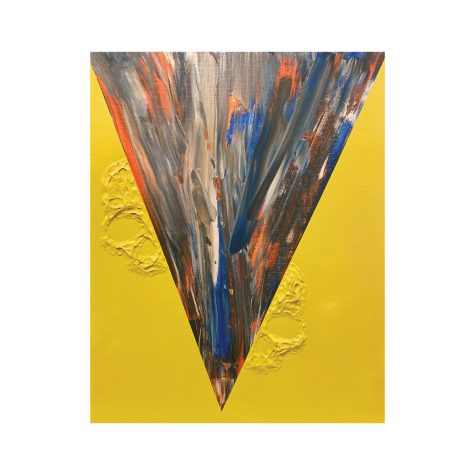 If you look up DRILL MUSIC IN ZION, one review from Google's Audience Reviews pops up that reads, "Thank you for this creation, it's refreshing. Great choice for active listeners!" I think that is the perfect descriptor of Lupe Fiasco's eighth studio album. 
Active listening, as opposed to passive listening, requires one to fully tune in to the lyrics of a verse, rather than doze off listening to beats and choruses. The distinction is often seen between trap and rap music — trap artists rely on beats to carry them, while a select few rappers spend years hand-picking the words for their verses. This isn't to say that all trap music is bad and all rap is good because that's not true; there's just a distinction to be made. Lupe Fiasco is a prime example of a rapper. Believe it or not, Lupe Fiasco is literally spending this very school year teaching rap at MIT.
Lupe is an incredible lyricist, and his talents are well on display with DRILL MUSIC IN ZION. The sixth song, MS. MURAL, is easily the best example of that. Lupe masterfully sets the scene between himself, the artist, with a customer and then offers his take on the current state of "art" and the morality of the system we live in today. MS. MURAL essentially serves as a microcosm of everything that's good about this album. I strongly recommend you listen.
Favorite Tracks: MS. MURAL, PRECIOUS THINGS
7. Dawn FM, The Weeknd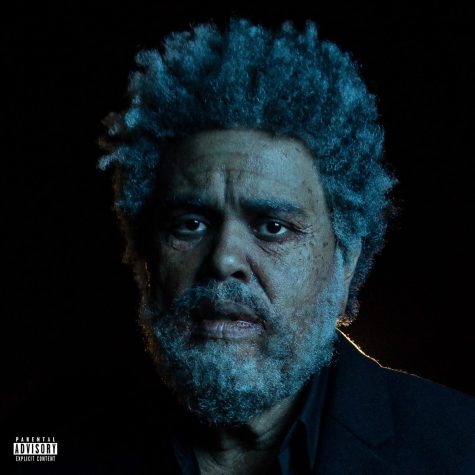 Is this even rap? While that may be a discussion for a different argument, I think it's fair to include any album with features from Tyler, The Creator and Lil Wayne. Regardless, Dawn FM was incredibly enjoyable and easy to listen to. It's no secret, The Weeknd is good at everything he does. With a slight genre-switch seen here from After Hours, he has cemented himself as a modern heavyweight. 
As for the actual content of Dawn FM, I found Abel's voice paired with the retro-synth beats to be amazing. The first part of the album gets a little repetitive, but I believe that problem is solved after the first interlude. The beats gave the album a unique, cyber-punk futuristic feel. The only person who does synths better than The Weeknd is Bo Burnham. Moving on, the commentary and cumulative theme is intriguing — Abel makes you feel like you're literally listening to an FM radio station in 2055. The cherry on top — a Jim Carey-voiced slam poem about Heaven. Who woulda thought?
Favorite Tracks: How Do I Make You Love Me?, I Heard You're Married, Phantom Regret by Jim
6. It's Almost Dry, Pusha T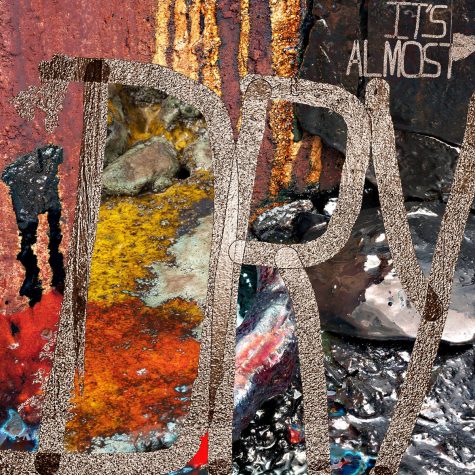 Nobody makes music like Pusha T, and that's a fact. He has a sound unique to everyone else in the rap game, and boy is it clear on It's Almost Dry. Pusha T defies all, and sneers in your face while he raps about, what else, cocaine. For over two decades, King Push has found ways to innovate the coke-rap game. With heavy influence, guidance, and production from Ye, Push has morphed into a legend in his own right. The quick-hitting, 35-minute album is packed front to back with heavy beats, heavy bars, and yucky ad-libs. Eugh. Star-studded features from Cudi, HOV, Yeezy, Uzi, and Don Toliver over Pharrell's production round out a sonically-packed album that's well worth the listen. In my opinion. 
Favorite Tracks: I Pray For You (with Malice), Hear Me Clearly (with Nigo)
5. RAMONA PARK BROKE MY HEART, Vince Staples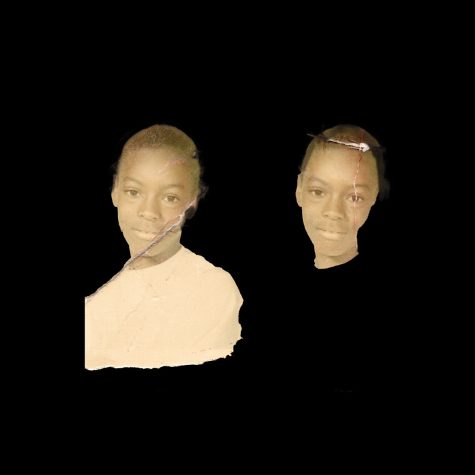 RAMONA PARK cements Vince Staples' maturity as an artist. Musically, it is his sharpest album to date, filled with tricky flows, casual beats, and introspective lyrical content about the hood where he was raised. Throughout the album, Staples details and confronts his home, and how it shaped who he is today. Vince was born in Long Beach, CA, and his surroundings have heavily influenced his music. He explored similar themes on his 2021 self-titled album, but those themes come to a resolution in RAMONA PARK. 
To me, what Vince Staples is best at is casually delivering verses about heavy subject matter. This is most highlighted in the closing track, THE BLUES. He talks about the value of his own life, his home, money, and God. But if you weren't paying close attention, you surely could have missed it. In my opinion, that's where his talent lies. I will be thrilled to listen to Vince Staples' next projects, as he enters the back half of his rap career. He has only continued to impress me.
Favorite Tracks: THE BEACH, THE BLUES, EAST POINT PRAYER (with Lil Baby)
4. 2000, Joey Bada$$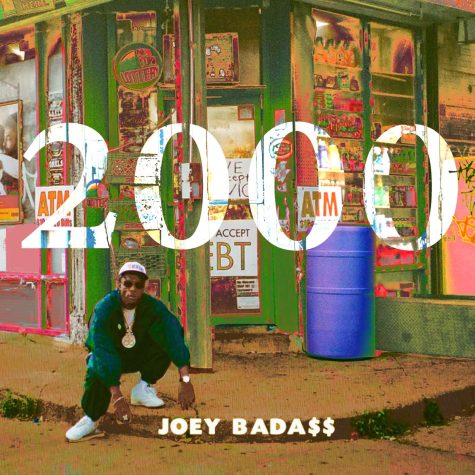 1999 by Joey Bada$$ is one of my favorite albums of all time. Released in 2012, Joey Bada$$ was 17 years old at the time — and the album was a massive success, even drawing comparisons to Nas' aforementioned Illmatic. And though 1999 was undebatably elite, slotting 2000 at #4 may be a bit surprising to some.
So, why is it here? Many will argue that Bada$$ is not at his peak here, and while they might be right, I think a lot is overlooked in 2000. Part of that is caused by unrealistic expectations, as it is a sequel to a modern classic, which makes his 2022 release seem underwhelming. But Joey can still do his thing, and people need to stop overlooking that. 
The Statik Selectah-produced beats are fun — look to Where I Belong, Brand New 911, and Make Me Feel — and they complement Joey's skillset very well. And Joey can flow. To me, his flow is so buttery and sonically pleasing that anything he does would be ranked highly by me. 
Moreover, Joey showcases a new element that wasn't in 1999 — his lyrical ability to process grief. On the back half of the album, tracks like Survivors Guilt, Head High, and Wanna Be Loved allow Joey to open his heart, particularly to the grief he feels for his friend Capital Steez's 2012 suicide. 
Altogether, I think the album is very well-sequenced and put together. Emotional, fun, and modern, 2000 is getting a little over-hated.
Favorite Tracks: Where I Belong, Show Me, Brand New 911 (with Westside Gunn)
3. The Forever Story, JID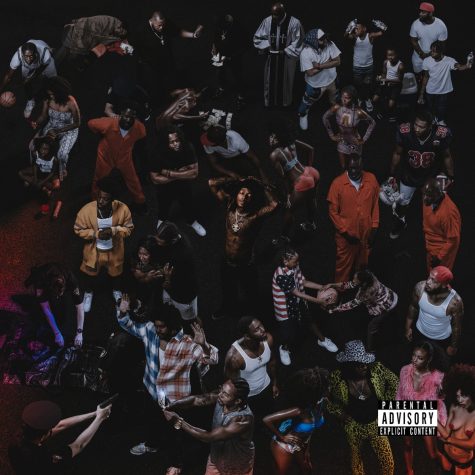 Destin Route grew up as the youngest of seven children in East Atlanta, but he stood out from a young age thanks to his impulsive and restless demeanor. His grandmother began to call him JID — for jittery — and the name stuck. JID's 'jitters' are what makes his music amazing. The Forever Story is no exception.
In 2017, JID dropped The Never Story. Five years later, he flipped the narrative and released his long-awaited sequel, The Forever Story, which creatively deals with themes of home, sufferance, money, family, and legacy. The album feels dense, but JID's ability to creatively mesh wild rhyme schemes and technical rapping ability with unique beats and storytelling slices catapults it into the top three. Some songs are fun and light, like Dance Now and Can't Punk Me, while others are somber and heavy, like Kody Blu 31 and Lauder Too.
The story comes to a conclusion on the sixteenth track, 2007. In my eyes, this track merits song-of-the-year discussion — it tracks JID's rap career and rise to fame through seven and a half minutes of storytelling. The track features brief interludes from his father, Dreamville's co-founder Ib, and Dreamville's other co-founder, J. Cole. JID raps about growing up in East Atlanta, going to college, playing D1 football, losing his scholarship, getting a neck tattoo, starting to rap, making connections, meeting Cole, and finally finding success.
The last ninety seconds of 2007 features words from J. Cole, who speaks on how he first met JID and when he realized he was different from all others. JID is hungry. He wants the fame. And as Cole says, he's willing to do the work that it takes to get it. There's not much of a doubt now — JID's legacy will live on forever.
Favorite Tracks: 2007, Kody Blu 31, Stars
2. Melt My Eyez See Your Future, Denzel Curry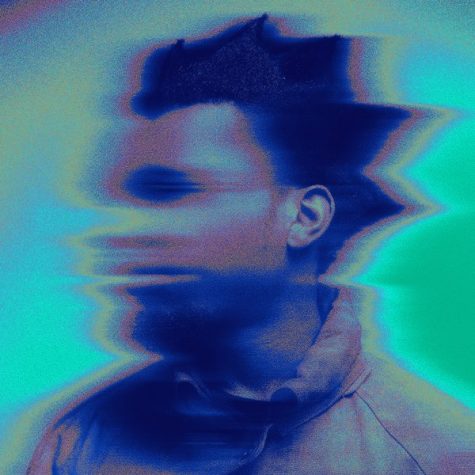 Denzel Curry is far from a rookie in the rap game, but Melt My Eyez See Your Future shows us a revitalized rapper. Growing up in South Florida, Zel's cultural influences heavily impacted his earlier projects — think to the viral hit Ultimate. Since then, Denzel has continued to shift his identity and his sound, and he found peak form with Melt My Eyez See Your Future. 
There exist so many things to love about this album. The production is flawless. Denzel's voice is incredible. His flow is unique. His wordplay is undoubtedly top-tier. His lyrical content is meaningful. Over the course of the fourteen songs, Denzel finds ways to creatively rap introspectively — he speaks to his mental health, issues with society, and more. 
His dynamic bars and memorable verses come to light on the lead single, Walkin, and the ninth track, X-Wing. The former is an incredible ballad to perseverance that provide some of the most enjoyable moments on the album. The latter stuck in my head for about three weeks after I heard it — his flow on the chorus is indescribable. No other artist is doing what Curry does. Both songs should be in the conversation for song of the year. Melt My Eyez slots in at number two.
Favorite Tracks: Walkin, X-Wing, Mental
1. Mr. Morale & The Big Steppers, Kendrick Lamar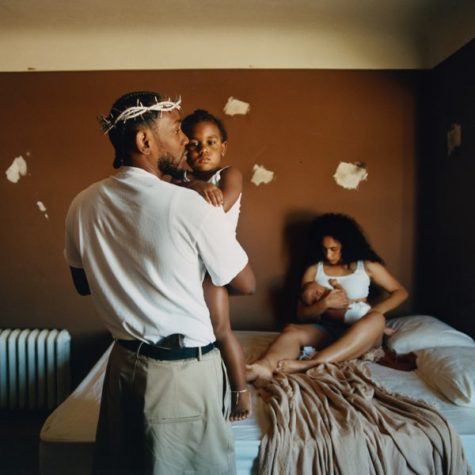 Is anyone truly surprised? Mr. Morale & The Big Steppers is a masterpiece and is far and away the best rap album of 2022. 1,855 days after DAMN., his last album release, Lamar bursts back onto the scene with the most flawless album I believe we've heard in a long time. It's hard to even rank Mr. Morale against all other albums released this year — it has another full level of complexity compared to numbers 2-10. I believe this is clear: no album has ever served as such a raw confrontation with grief, struggle, change, and abuse. 
The very first line of the album is as follows: "I hope you find some peace of mind in this lifetime." And for eighteen tracks, we follow Kendrick as he addresses head-on his own gripes with society and we begin to understand how he grieves. On the same intro track, KDot states, "I grieve different." As a black man confronting fame, abuse in his life, being a father, and many other issues, Kendrick finds new and innovative ways to tell his own story. 
In 2018, Kendrick Lamar won a Pultizer Prize. If you are unfamiliar with this award, it recognizes outstanding achievements in newspaper, magazine, literature, and musical composition once a year. Kendrick Lamar is the only rapper in history to be the recipient of a Pulitzer Prize. And with Mr. Morale & The Big Steppers, it shows. You forget you're even listening to music — Kenny easily blends hip-hop, R&B, jazz, and even spots of mumble rap as he tells his own story.
In conclusion, the choice was easy. Kendrick Lamar released the best album of 2022. By far.
Favorite Tracks: Silent Hill, Rich Spirit, Mirror
Thank you for reading.