Midterm Elections in Utah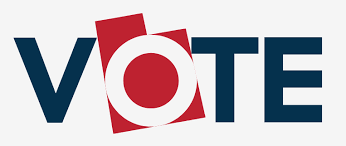 Tuesday, November 8th is Election Day in Utah and across the United States. A total of 470 congressional seats are up for election — all 435 seats in the House of Representatives, as well as 35 of the 100 Senate seats. 
In Utah, the most significant election this cycle is the senate race. Incumbent Republican Mike Lee faces Independent Evan McMullin for a seat in the Senate. Lee and McMullin met for their only debate on October 17 in Orem. 
While he is running Independent, McMullin describes himself as conservative — though he maintains that he will not group with either party should he be elected to the Senate. McMullin is "attempting to unite a coalition of Democrats, independents and anti-Donald Trump Republicans," according to a CNN article that summarizes their October debate.
Currently, there are only two senators who aren't affiliated with either party — Angus King, Jr (ME) and Bernie Sanders (VT). 
McMullin, born in Provo, was an independent candidate in the 2016 presidential election. McMullin received only 0.53% of the popular vote nationwide in 2016, but earned 21.5% of Utah's vote. McMullin worked as an operations officer in the CIA from 2001 to 2010. According to his website, McMullin's five greatest priorities are as follows: strengthen our democracy and stand up to extremists, lower healthcare costs, reduce reckless government spending and inflation, protect our air and water, and keep America safe.
Lee, born in Mesa, Arizona, was elected to the Senate in 2010 and has continued to promote his conservative values throughout his time serving as senator. Lee states his mission "is to drive the message of constitutionally limited government, while being accessible, responsive, and connected to the citizens of Utah." He will work to "restore the federal government to its constitutionally limited scope by supporting a balanced budget amendment, term limits, earmark reform, entitlement reform, peace through military strength, and measures designed to promote energy independence," according to his website. 
A model from fivethirtyeight.com projects that Mike Lee is "clearly favored" to win Utah's Senate race, winning 96 of 100 times of 40,000 simulations. 
Utah's second Senator, Republican Mitt Romney, was elected in 2018. Romney handily defeated Democratic nominee Jenny Wilson, by a margin of 62.5% to 30.9%. Romney was the Republican nominee for president in 2012, though he lost to incumbent Barack Obama. Romney was previously Governor of Massachusetts from 2003 to 2007. His senate seat will be up for election in 2024.
Since each term in the House of Representatives is two years long, there are four seats up for election in 2022. All four of Utah's seats are currently held by Republicans.
Park City itself is split into two different congressional districts. The north section of Park City, or Snyderville Basin, is in the 1st Congressional District, along with other Utah cities like Coalville, Ogden, and sections of Salt Lake. That district is represented by Republican Blake Moore. Park City Proper, however, is represented by Republican John Curtis, and is in the 3rd Congressional District, along with Kamas, Oakley, and all territory stretching to the Four Corners in the southeast. 
Moore, the incumbent of the 1st district, faces Democratic challenger Rick Jones in this election. Curtis, the 3rd district incumbent, faces Democrat Glenn Wright for a seat in the House. 
Both Moore and Curtis are "very likely" to win their elections and remain in the House, according to FiveThirtyEight's models.
Nationwide, these 2022 midterm elections hold a lot at stake in terms of congressional representation.
The current senate makeup, before Tuesday's election, stands at 50 Republicans, 48 Democrats, and the two aforementioned Independents. With 35 seats up for election, major shifts are at stake. Twenty-one of those seats at stake are Republican, and fourteen are Democrat.
In states like Pennsylvania, Georgia, and Nevada, senate races are toss-ups and worth paying attention to. 
The House of Representatives currently has 222 Democrats and 213 Republicans, and each seat is up for election. As of 5 pm on Monday, November 7, FiveThirtyEight predicts that the Republicans are favored to win the House and take control over the Democrats.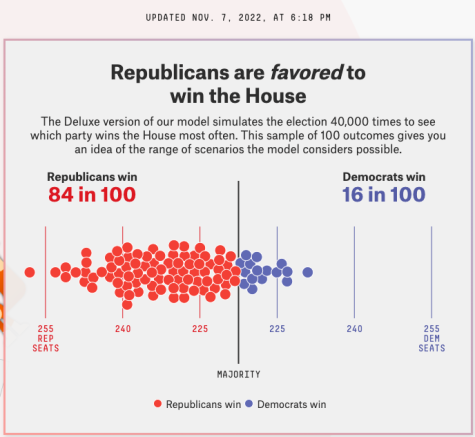 The Park City Prospector strongly encourages all individuals of voting age to fulfill their civic duty and responsibility and cast their vote. Please visit vote.utah.gov to make a plan and vote this election day.