Running With Ed Kicks Off Its Thirteenth Year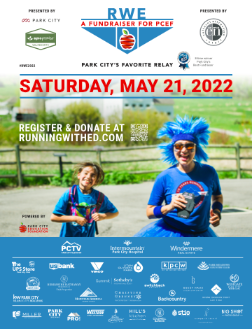 Running with Ed is coming up this Saturday, May 21, from 8:00 am to 4:00 pm. This is the fundraiser's thirteenth year. 
Running with Ed is a fundraiser for Park City Education Foundation, in which teams of eight or less compete in a 26.4-mile relay race to raise money for Park City schools, students, and teachers. 
The Ed Foundation began in 1986 after a Park City High School teacher asked for $2,000 from the community so two of her students could participate in a space camp at Stanford. Now over $400,000 in classroom grants are funded annually. 
The race is accessible to every person, whether a runner or not. The shortest leg is 1.3 miles, while the longest leg is 5.7 miles. 
The race will start and end at Basin Recreation Fieldhouse. Racers will pass by six schools as well as Dozier Field and the Utah Olympic Park.
There was no starting line or finish line celebration during the past several years due to the COVID-19 pandemic; however, this year, Park City Education Foundation is happy to announce that it will be brought back. To attend the finish party for non-runners or volunteers, tickets cost only $10 a person or $25 for the family.  The party includes food, music, bounce houses, and more. 
Student registration for people ages 1-18 only costs $50 this year. Anyone older than 18 will pay a $200 registration fee plus a $12.60 sign-up fee. Those who register get a free t-shirt.
Many racers have dressed up in crazy outfits and costumes to celebrate the event in the past. Teams also will decorate their cars to fit the theme. Groups with the best costumes can win first, second, or third place awards. Park City Education Foundation's associate director of communications and development, Jennifer Billow, has enjoyed the costumes in past years.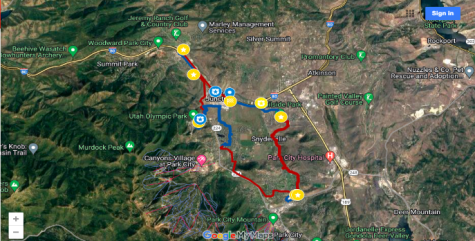 "One of my favorites was when the entire faculty at McPolin came dressed for Prom. Another was when several Parley's teachers dressed as trophies for various sports, and they painted themselves and their sport uniforms completely in gold! One year [Running with Ed] coincided with Prince Harry and Meghan's wedding day, and teams dressed up like them and their wedding party," said Billow. 
The race sponsors include Park City Mountain Resort, Intermountain Park City Hospital, Park City Television, Utah Olympic Park, and more. 
Billow said that Running with Ed brings the Park City community together to support the teachers, students, and schools. Over 150 Park City School District faculty and staff members race with students, parents, businesses, and community members. 
"It's a big, joyous gathering, everyone running around our beautiful town with smiles and hugs galore, all for a great cause—support of public education. If these past two years have taught us anything, it's that our teachers and schools are essential for successful families, successful businesses, and a successful community," said Billow. 
Running with Ed needs volunteers. Anyone can donate even if they cannot participate in the relay race. Top individual donors will be eligible for gifts. Currently, Running with Ed is only $65,000 shy of reaching its $320,000 goal. 
To register for the race, donate, volunteer, or for further information, go to www.runningwithed.com.