The Olympians of Utah: the Alpine Skiers, Cross Country Skiers, Ski Jumpers, and Speed Skaters
The Park City and Salt Lake Valley alumni that competed in the alpine skiing event include: 
Tomas Birkner (Argentina) 

Ryan Cochran-Siegle 

Katie Hensien

Madison Hoffman (Australia) 

Breezy Johnson 

Maureen Lebel

Asa Miller (the Philippines)

Katie Parker (Australia)

Katie Vesterstein (Estonia)

Bella Wright
The Park City and Salt Lake Valley alumni that competed in the cross country skiing event include: 
Rosie Brennan

Luke Jager 

Novie McCabe

Sophia Laukli
The Park City and Salt Lake Valley alumni that competed in the ski jumping event include: 
Kevin Bickner 

Anna Hoffman

Casey Larson 
The Park City alumni that competed in the long track speed skating event include: 
Giorgia Birkeland 

Ethan Cepuran

Casey Dawson

Ian Quinn 
The Park City and Salt Lake Valley alumni that competed in the short track speed skating event include: 
Katie Parker is an Australian alpine skier on the ski team at the University of Utah. She represented Australia at the 2022 Winter Olympics in Beijing, China. 
Parker moved to America for skiing because she found that the level of skiing was better in the U.S. than in Australia. 
Parker did not initially intend to move to Utah. However, upon making the University of Utah ski team, she noticed the high quality of training and how close the drive to the Utah Olympic Park was from the campus. 
"It's really convenient for us to get in efficient training," explained Parker.
School started to get a little more challenging for Parker in about seventh grade. She was frequently traveling to the U.S. to ski and missing school. Eventually, she decided to attend a ski school called Sugar Bowl Academy in Placer County, California, where she realized that she wanted to pursue skiing.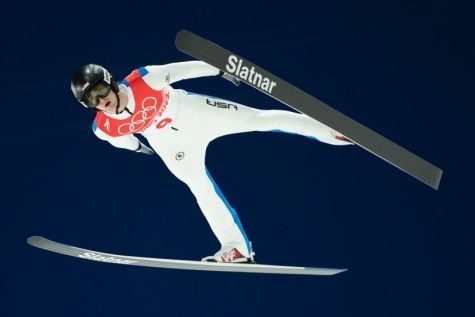 "I never set myself that goal [of becoming an Olympian] to be honest, because I don't like setting myself really high expectations. But, I've been improving every year, and it was definitely always something that could have happened," said Parker. 
At ten years old, Parker became the National Champion in Australia. 
"Growing up, I skied the most out of all my other skier friends in Australia. I was doing pretty well because I was traveling to America skiing," shared Parker.
As an Olympic athlete, Parker has to participate and engage in training and practice. 
"We usually ski from eight to eleven or nine to twelve, like three hours in the morning. Then I have classes in the afternoon. In the fall, obviously, when there's no snow, we do a lot of gym sessions in the morning," commented Parker.
Around the New Year, Parker learned that she qualified for the criteria necessary to be in the Olympics. Whether or not she would actually go to the Olympics was then solely dependent on being nominated to be on the team.   
"They just sent me an email saying, 'You've been nominated to the team,' and they announced it on social media. But the day they announced it on social media, I got COVID. So I couldn't really be excited because I wasn't sure if I could still go. And then I was able to go super last minute, and I had to miss the giant slalom, but I still skied the slalom. I was literally in China for like twelve hours and then flew back. It wasn't like a normal Olympic experience because of COVID, but at least I still went and can say that I'm an Olympian," said Parker. 
Alaska native and cross country skier Luke Jager is also a student at the University of Utah. The U.S. Ski Team headquarters are in Park City, so he does a lot of training and camps here. 
Jager has found Park City to be an excellent place to get outside and enjoy the great outdoors. 
"Skiing especially is a very prevalent thing in Utah and Park City especially. There is a lot of really good support and places to go outside," explained Jager. 
Jager skied while growing up in Alaska. Later, he started racing and discovered he enjoyed it. 
"There is a lot of skiing [in Alaska] in general … There are a lot of programs. So when I was a little kid, I started skiing with my parents … I started racing a little bit, and I liked it. There are so many people that are into it, so you kind of get as serious as you want as fast as you want," shared Jager. 
During the World Cups and Olympics, Jager still attended the University of Utah. 
"It gives you a nice thing to do in the middle of the day, sort of between working out. I've actually enjoyed having other stuff to work on and kind of other stuff to think about," commented Jager. 
Jager's final comment was, "Go Utes!"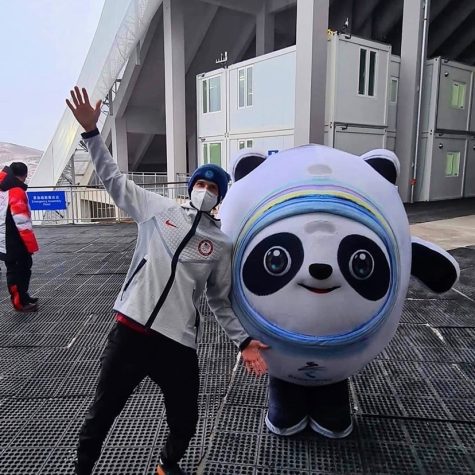 National record holder and ski jumper Kevin Bickner is originally from the Chicago area. When he was sixteen years old, he made the junior national team. He decided it would be best to train with the team out in Park City on the Olympic-sized hills. 
"For the last nine years now, it's been my home," shared Bickner. 
As a kid, he didn't know anyone else who skied at a high level. So when he moved to Park City, he was constantly surrounded by people in that environment. 
"That was kind of cool. I think it helped push me and helped me to train harder and try to advance in my sport as much as I could," said Bickner. 
There weren't a lot of hills or mountains where Bickner grew up. He knew he was interested in skiing but could only do it occasionally. So when he discovered that there was a ski jump only twenty minutes away from his house, he knew he had to try it out. 
"I started jumping at a pretty young age. And I became pretty passionate about the sport from an early age, and skiing was something I always knew I wanted to pursue," said Bickner. 
Bickner currently holds the national record for ski jumping with 244.5 meters. 
"It was super cool. That's a goal that I always had. I know the guy who had the record before me; he actually was a coach for many years and … lives in Heber now, but spent many years living in Park City. So knowing the guy growing up and always wanting to accomplish that record, it was really cool to finally do it … I got good conditions and had an amazing jump and went so much further than I ever have," expressed Bickner. 
Long track speed skater Ian Quinn moved to the Utah area from St. Louis, Missouri, around ten years ago. He started out in short track speed skating, but about seven years ago he decided to make the switch to long track. 
Quinn's long track runs range from a one-minute and forty-five-second race to a thirteen-minute race. 
He and his family had vacationed to Park City quite often before he moved. Quinn had the opportunity to move here when the Residences at Utah Olympic Park opened.
When the residences opened up at the Utah Olympic Park, Quinn had the opportunity to move there.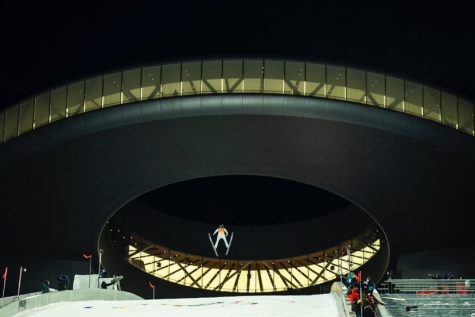 After dedicating a lot of time to training, Quinn participated in the 2022 Winter Olympics. 
"It kind of came down to the last race for me … at Olympic trials. My team kind of helped me out and got me on the Olympic team," said Quinn. 
Quinn started skating when he was only eight years old. His passion for skating took him to the Olympics. 
"[Going to the Olympics] really wasn't a super big goal of mine … it was never something like 'I have to do this, it is my ultimate goal' or whatever. I just really enjoyed skating, so I kept doing it for a long period of time, and I just stuck with it long enough to get good at it, and eventually, I made the team," commented Quinn. 
Quinn attended the University of Utah, where he was an accounting major. He trains with the National Team based out of Salt Lake City, Utah. 
And there are the 2022 Winter Olympians of Utah!