The Olympians of Utah: Luge and Freeski Slopestyle/Big Air
The Park City and Salt Lake Valley alumni that competed in the luge event include: 
Ashley Farquharson 

Chris Mazdzer 
The Park City alumni that competed in the Freeski slopestyle/big air event include: 
Izzy Atkin (Great Britain)

Mac Forehand

Alex Hall

Marin Hamill

Darian Stevens

Colby Stevenson

Maggie Voisin
Ashley Farquharson graduated from Park City High School in 2017. When she was fifteen years old, she made the USA's Luge Junior National Team and began competing internationally. 
"That's when I decided to take it all the way and ever since then I've known I was going to be an Olympian," expressed Farquharson.
Since September 2021, Farquharson has been on the road sliding, training, and racing.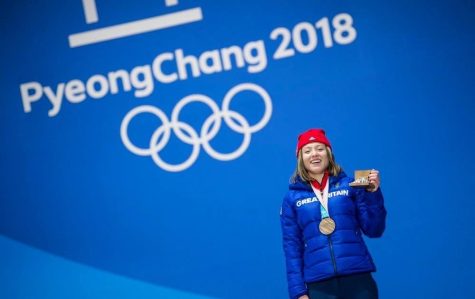 "When I found out I made the Olympics, the first week of January, it was immediate relief. After that, there was a bit of shock and it took time to process but ultimately I just knew that everything paid off and I was on my way," said Farquharson. 
Athlete mentor, Dancing with the Stars competitor, and Olympian Chris Mazdzer lives in Murray, Utah with his wife and nearly eleven-month-old son. He is a four-time Olympian who competed in the 2010, 2014, 2018, and 2022 Winter Olympic Games. 
Mazdzer grew up in Lake Placid, New York. He would travel back and forth to Utah for ten years and ultimately decided to move to Utah about six or seven years ago. 
In his first Olympics in 2010, there had been a tragic death in the luge sport, leaving him and his teammates uncertain if they were going to have a race the following day. 
"That was really hard, we ended up having a race the next day, but it didn't really feel like the Olympics. My first run I wasn't nervous; it was a very strange feeling that I had, but when I got down to the finish there [were] a ton of people there, they were all cheering, and then it felt like the Olympics," explained Mazdzer.
Going into the 2014 Winter Olympics in Sochi, Russia, Mazdzer was ranked fifth overall in the world. 
"So I had all of this kind of pressure … I didn't crumble under pressure, but I didn't get the result that I was looking for. I got actually the same result as four years prior, 13th place," said Mazdzer. 
During the 2018 PyeongChang Winter Olympics in South Korea, Mazdzer said that he was financially struggling.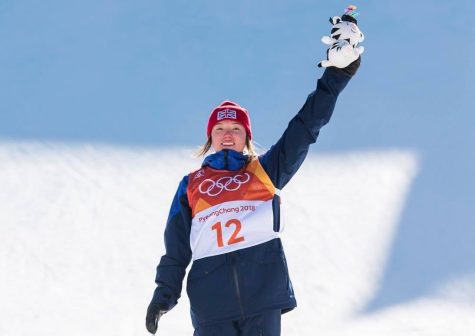 "People don't do luge to become wealthy. We don't retire from this sport, we go right into having to get a normal job. I was basically going into that race that if I don't medal in this race, I have to retire. The chances of me medaling in that race were really slim so I had come to terms with the fact that yeah, this is probably going to be the last race of my life," shared Mazdzer. 
After a lot of hard work and support, Mazdzer was eventually awarded a silver medal, the first in the USA men's singles. 
"It was so cold out there, the track was really difficult, people were messing up. I smiled before my last run just because I felt so good like I knew I had it. And that was a really cool moment, so yeah I came down and ended up getting the silver medal. It's one of those things you always dream of, but the road to get there is really tough," said Mazdzer. 
Mazdzer learned a valuable lesson upon winning his silver medal. 
"Just getting mentally to the place where I was totally comfortable with what I was doing and no matter what I was ready. That, I think, was the biggest takeaway where winning the medal was obviously amazing, but understanding kind of who you are outside of your sport … the way you think of yourself isn't results-based," said Mazdzer. 
Mazdzer started this most recent Olympic experience with a broken foot, causing him to fall behind and miss all of the preseason training. 
"I was not supposed to do well at all. I don't know if I just love to rise to the occasion, but Beijing was awesome just because I could fully enjoy myself. I knew that even though my equipment wasn't the fastest, I could still throw out amazing runs and I did just that," claimed Mazdzer. 
After all his setbacks, he came out in eighth place and was the highest U.S. finisher in all luge disciplines. 
"I want to say that living in Park City, you have so many opportunities to try anything, you really can do anything in Park City. Go out there and do things that might make you feel a little uncomfortable. So, just get out of your comfort zone, have fun, and experience all the resources that everyone in Park City has access to," emphasized Mazdzer. 
Two-time Olympian Izzy Atkin has lived in Park City for about nine years. She attended high school at the Winter Sports School. 
Atkin said that the amenities and training facilities that Park City has to offer greatly impacted her progression as a skier.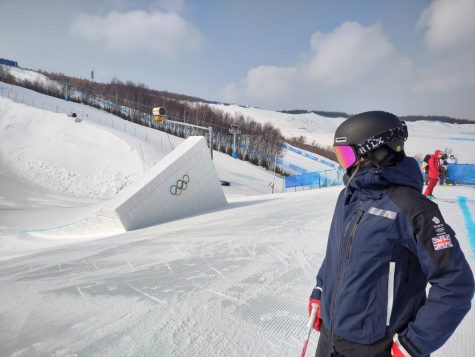 "It's so nice being able to drive—like I drive ten minutes or seven minutes and I'm at the mountain. And all the other sports like mountain biking and hiking and things like that—it's just like really accessible here and kind of like part of my cross-training, I guess, in the offseasons," explains Atkin. 
At twelve or thirteen years old Atkin realized that her sport was something she was good at and wanted to pursue. 
Atkin's dad grew up in Great Britain. Both Izzy Atkin and her sister and Olympian, Zoe Atkin, have dual citizenship in both the U.S.A. and Great Britain. 
"When it came down to sort of picking a country to represent when I was fifteen … [I] just sort of saw a lot more support on that side [Great Britain] as far as the team and coaching … It was a hard decision for me to make at fifteen. I think I made the right choice and I'm glad I get to represent my dad's half of the family," said Atkin. 
Atkin received an email as well as a letter welcoming her to the 2018 Winter Olympics in PyeongChang, South Korea. 
"In 2018 It was really cool. I was coming off of a pretty good season that year like I had done really well in the World Cups and X-Games. I was just super happy to get that letter. We get an email and also a letter in the mail. And I was just amazed and super happy that I was going to have a chance to go to the Olympics," said Atkin. 
Finding out that Atkin was going to the 2022 Olympics felt a lot more rewarding for her than in 2018. 
"It felt a lot better this time around or just rewarding because I had been through a lot this year and last season as far as injuries and coming back from them and dealing with some mental battles. So, just to like come through on the other side of all that stuff and still be selected to go to my second Olympics was pretty incredible, and just rewarding to see that email pop up," shared Atkin. 
Atkin accomplished a lot of firsts for Great Britain. She won Great Britain's first-ever Olympic medal in skiing and was the first British person to stand on the podium at the Olympics, World Championships, World Cup, and X-Games. 
Atkin won the first-ever medal for Great Britain in skiing at the PyeongChang Winter Olympics in 2018. She received the bronze medal in the women's slopestyle event. 
"It was pretty incredible. That's actually not something I knew going into that. I found out afterward during interviews that I was the first British skiing medalist. To come away with an Olympic medal was something that I had never dreamed of, but was an amazing experience and much bigger than you realize at the time," said Atkin.