Winter Formal Dance Approaches
The PCHS winter formal dance is happening this Saturday, March 5th from 8-10 pm. 
The encouraged dress code is light-colored dress such as violets, light blues, pinks, and whites (black is outside the dress code). 
"The theme is in the clouds, and so it's like light dress is encouraged…it's semi-formal, and [the] light colors [are] introducing getting ready for spring," said Jessica Lenoue, who is the teacher in charge of STUCO.
The dance will be held in the back gym and the entrance will be through the Eccles.
The dance was announced as a Sadie Hawkins (girls ask) dance; STUCO's intention was to spice things up as boys are usually expected to ask. Some students affiliated with GSA have taken issue with the suggestion, saying that it excludes LGBT students. STUCO clarified that "girls ask" is a suggestion and that couples and friend groups are also welcome. 
"Oh I don't really care [that it's a Sadie Hawkins dance] because I'm not afraid to [ask someone out]," said Madison McClure, a senior who will be attending the dance with her date.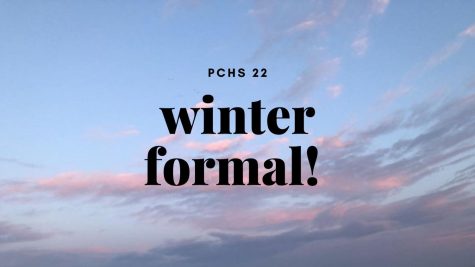 STUCO is working to encourage and promote varied music and dances for the upcoming dance. They're partnering with LIA to learn and present Latin American dances such as the "Bachata" and the "Merengue." They do not want to repeat the mosh pit at the Homecoming dance in September. 
"A couple of parents… were concerned that [Homecoming] wasn't so much dancing as it was kids jumping up and down… Some students didn't know how to interact in that environment so … for this dance we've really made it a goal to make sure that we have a better… variety," said Lanoue.
"If we're going to do winter formal I would rather it be like a formal dance rather it being like a bunch of teenagers, you know, sweating [on each other]," commented Jackson Smith, a junior who is planning on attending the dance with his girlfriend. "I remember like going to [Homecoming and it was] like a mess and a half…people were just jumping up and down like clamoring all over each other," 
STUCO has surveyed the student body to put together a diverse selection of music for the dance and has also planned for group dances such as the cupid shuffle and the electric slide.