The Olympians of Utah: the Freestyle/Mogul Skiers
This year, about fifty Olympians with ties to Park City or surrounding areas have competed in the 2022 Winter Olympics in Beijing, China. 
With individuals competing in sports ranging anywhere from alpine skiing to luge, these Olympians sure are talented. 
The Park City alumni that competed in the freestyle skiing/moguls event include: 
Sabrina Cass (Brazil) 

Olivia Giaccio 

Cole McDonald

Nick Page
Hannah Soar
Brad Wilson
The Columbia University student and Olympian Olivia Giaccio started skiing at the age of two. When she was around ten years old she competed in her first mogul event where she says she "fell in love with the sport and competing."
When Giaccio made the U.S. Ski Team in 2017, she and her family ultimately made the decision to move to Park City.
After placing as the top American finisher both days at a skiing event at Deer Valley Resort, Giaccio was given the opportunity to compete in the 2022 Winter Olympic Games.
"I pretty much found out as soon as I left the finish area. Our head coach came up to me and told me that I made the Olympic Games. I started crying, it was so exciting," expressed Giaccio.
According to Giaccio, the tricks in the women's field have developed even since the last Winter Olympic Games in 2018.
"It's a completely different game which is really exciting. It was such an honor to be a part of that change and something that I guess the women's side of the field has been pushing for a long time," said Giaccio.
She said that standing at the gate before her first qualifications run was really special for her. Giaccio was also grateful for being able to compete in the Olympic Games.
"It really felt like I was able to kind of let go and ski my run … I was just very thankful to have my shot at skiing at the Olympics and being able to perform the way that I had wanted to," commented Giaccio.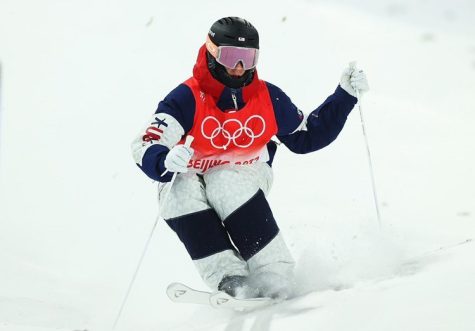 18-year-old Cole McDonald became the youngest male mogul skier from the U.S. to qualify for the Olympic games and is the second-ranked American in the event.
McDonald moved to Park City when he was only six years old. He attended Parley's Park Elementary School, Ecker Hill Middle School, and Treasure Mountain Junior High before switching to the Winter Sports School for high school. 
McDonald credits Park City and its incredible facilities and ski resorts for his success as one of the best skiers in the nation. 
Beginning when he was as young as ten years old, McDonald dreamt of becoming an olympian.
"With having the 2002 Olympics here in Salt Lake City, I really wanted to become an olympian. I watched the Deer Valley World Cup in January almost every year since I was ten and started dreaming of being at that level," expressed McDonald. 
Because he placed in the top five in multiple World Cup events this season, he was given the opportunity to compete in the 2022 Winter Olympic Games. 
"After many personal best performances, I got the call from the head coach of the U.S. Ski Team that I qualified for the Olympic Games," said McDonald.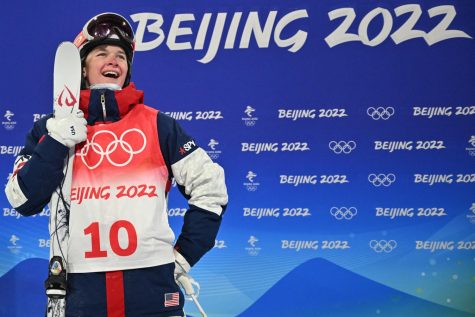 19-year-old Nick Page also grew up in Park City and attended the Winter Sports School for high school. He was skiing with the Wasatch Freestyle until he made the U.S. Ski Team in 2019. 
Page was inspired to start skiing after watching former Olympian Bryon Wilson compete in the 2010 Winter Olympics in Vancouver, Canada, where he received a bronze medal. 
In the 2022 Winter Olympics, Page received fifth place for the men's mogul event.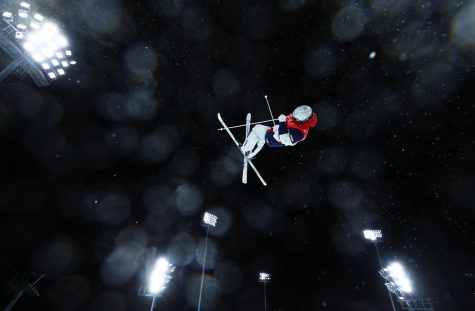 "I remember I was going up that lift for that last run for the medal round. I was like, 'Wow, this is it, this is what the last ten to eleven months have been for, this round right here.' It was nice to see that all that work had kind of built up to something and paid off," said Page. 
Hannah Soar grew up in Connecticut and Vermont. During her junior year in high school, she made the U.S. Ski Team. After making the team, she would travel to Park City during summertime. 
To this day, Soar still spends her summers here in Park City. 
"From June to September, I pretty much live here full time. And then in the winter, we're just kind of in and out because we're traveling and competing more," Soar said. 
Soar found out that she was going to the 2022 Winter Olympics while she was in France at her last World Cup before Christmas.
"On the second day of training for that World Cup, I was going up the lift, and my coach was like welcome to Team U.S.A.," said Soar. 
Each and every Olympian has a different day-to-day routine while competing in the Olympics. Here is a little insight into how Soar typically spent her days.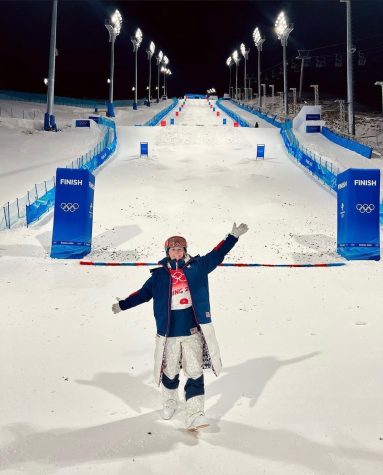 "Oddly enough, I would wake up at like 10:30 in the morning, like pretty late, and then I would head over to our Team U.S.A. resource center instead of the dining hall. There they brought us a bunch of food, so like oatmeal and Kodiak Cakes and stuff like that … I would come back at like 11:30 and meet with my coach and go over a video from the training the day before and make a plan for that night," said Soar.
After speaking with her coach, she would do core workouts and yoga. Then she would usually eat lunch and get her legs ready for the day. Typically, after doing her warm-up, Soar would hop on the bus to go train from 7:00 to 9:00 at night. Before leaving the venue, she would grab her dinner, go on the bus, and eat dinner at 10:00 at night. Then she would shower, recover and go to bed around midnight. 
"So it was kind of like a weird schedule for us because we're a night event, so it would really push us back," Soar explained. 
Last but definitely not least, we have Olympian Brad Wilson. Wilson has lived in Park City for the last ten to fifteen years. 
Wilson competed in the 2014, 2018, and 2022 Winter Olympics. 
"The first one in Russia, I was starstruck because you know it was my first Olympics. The culture there was really loud, so it made it really fun competing there in front of all the people," said Wilson. 
Wilson was surprised by how quiet the Pyeongchang Olympics in South Korea were compared to Russia. 
"It was a lot quieter, the culture in Korea is a lot more quiet … but at the same time, they had their own culture, and it was really neat to learn how they do things in Seoul, and just their skiing culture was really neat to learn," said Wilson. 
Wilson said that China was also very different because of COVID-19. There were a lot of precautions taken to prevent the spread of the virus. 
"It was a completely different atmosphere than the other two, but the venue was really awesome in China … it was cool to go with the different people I went with and experience it with those people as well," Wilson stated. 
Brad Wilson's older brother also happens to be former Olympian Bryon Wilson. Bryon Wilson is now a coach for the U.S. Ski Team as well as Brad Wilson's coach. 
"It was cool that these games were the only games that we were able to go together since he was my coach. And the other games he wasn't, or he didn't qualify as an athlete," expressed Wilson. 
Wilson also earned a silver medal in the FIS Alpine World Ski Championships in 2017 and 2019. 
These are our 2022 freestyle/mogul winter Olympians of Park City! 
Let's give a round of applause to these talented athletes!