Teacher Ashley Mott Receives National Board Certification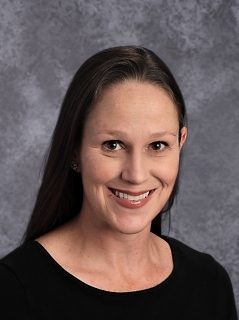 Park City High School dance teacher Ashley Mott has recently received her National Board for Professional Teaching Standards certification (NBPTS). This makes Mott the seventh teacher at PCHS to receive this certification.
The National Board Certification is the most respected professional certification available in teaching, according to their website. There are four components teachers are evaluated on to determine if they are fit to receive this certification (regardless of what content area the teacher is in).
The first component is a standardized test that tests a teacher's content knowledge for the area they teach.
The second is on reflective practices.
"You have to video yourself teaching and watch and evaluate those videos. Those videos let you self-assess what you're doing well and what you could work on," said Mott.
Thirdly, teachers must evaluate students' work and explain how they would individualize learning for that student.
"You have to choose a couple of students and get consent and look at their work … you see where you maybe need to reteach or remedy with these students or where you could challenge the student, so you're … individualizing and differentiating your practices," explained Mott.
Lastly, teachers are assessed on classroom climate and student relationships, then how they adapt and modify teaching for different groups or individual students based on what they know about them.
Becoming National Board Certified shows a teacher's dedication to teaching and also allows them to teach anywhere in the US without having to get recertified in that state.
"The national board sort of trumps the state licensure so you could move to another state and be qualified to teach there without going through their licensure process," said Mott.
It is a rigorous process according to Mott and has been something she has been aiming to do for a while now. 
"It's definitely something that I've worked towards and wanted to do for a long time. When teachers receive their NBPTS it just kind of indicates to others in the field that extra level of professionalism and commitment," said Mott.
For years, Park City High School and the district have encouraged teachers to become certified.  PCHS actually has a higher percentage of certified teachers compared to the national average of just under 3%.
This certification looks at the big picture of what it means to be a professional teacher and is something that many teachers are honored to receive.