Is Park City Safe?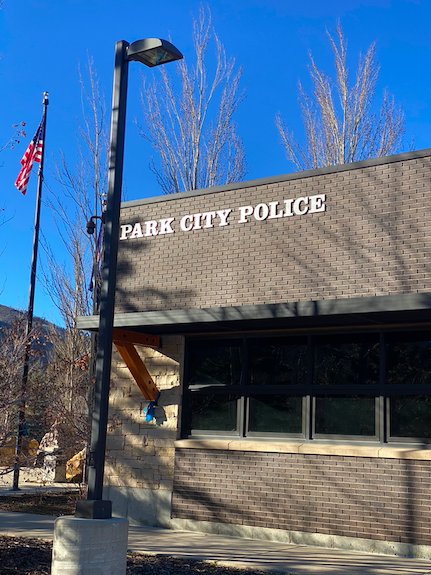 On October 7, 2021, 50-year-old John Krieg was found dead near his residence in Highland Estates. Within a week, the police charged 58-year-old James Kip Ramsdell with the murder and took him into custody. The two men had reportedly been under the influence of alcohol when arguing. Ramsdell had shot and killed Krieg with a single bullet straight through the chest. 
According to Park City Police Department's Community Outreach Officer, Franco Libertini, the last murders within Park City limits were in 2016 and 2017. 
Many Park City residents, including students, questioned their safety after these recent murders. They wondered if crime was actually rising in Park City. However, a murder alone cannot confirm that crime is rising in Park City.
So, is Park City really getting more dangerous, or are crimes just being more publicized?  
Not only has there been a recent murder in Park City, but Libertini confirmed that there have also been other safety concerns, including recent car chases and increased auto theft. 
"Especially when it comes to vehicle burglaries, for example, … there has been an increase in burglaries and those are vehicles left unattended and with some property inside the vehicle … there was a twelve percent uptake from the year prior," said Libertini.  
According to Libertini, there has been a twelve percent uptake in vehicle burglary. In 2018, there were forty-seven vehicle burglaries and in 2019 there were sixty-four. 2020 reflected a similar trend. 
In June, a car chase ended in Park City where a man was arrested and charged with multiple crimes including auto theft. 
Again in September, a car chase and auto theft ended in Park City.  The chase concluded with the death of the passenger in the stolen car. 
However, the increasing vehicle burglary rates are only one aspect of safety in Park City.  While burglary is a crime, and can sometimes end in injury or death, it is much less likely to endanger human lives than many other forms of crime.  
Libertini said that overall crime in Park City hasn't actually increased. In fact, he said crime has decreased in most areas. 
 "If you go back you know all the way back to 2015, and you look at the crime stats, you can see that there has been a decrease in crime," shared Libertini. 
Although the statistics may not reflect that there is an increase in crime, the recent events have still led some students to question their safety. 
Sasha Watkins, a freshman at Treasure Mountain Junior High, recently encountered a man trying to steal her brother's bike. When Watkins and her mother went looking for her brother's bike, they found a man trying to load a bike into his car. The two approached the man and quickly noticed that the bike belonged to Watkins' brother. They grabbed the bike and called the police. 
In Park City, the crimes that are increasing are theft.
Amanda Greenwood, a manager at the Calvin Klein outlet in Park City, has been facing multiple robberies at her store. She suspects that these robberies are due to the recent job losses. 
"I do feel like theft has gotten a lot worse over the past … year to two … mainly after COVID it got really bad. I think just because people weren't working and they didn't have as much money so they were just kind of stealing things a little bit more," said Greenwood.
Police officers have told Greenwood that the Outlets Park City serves as an ideal spot for thieves to steal. 
"I think part of it is the location with it being right on the freeway and it's really easy to get on and off," shared Greenwood. 
These COVID-19-associated burglaries increase the awareness of crime in Park City, but do not really lower the safety in Park City.
While the pandemic has contributed to some rising crime, Park City is not significantly more dangerous.  Still, it makes sense that people feel less safe.  High-profile vehicle thefts and more petty crimes force people to confront the aftereffects of the pandemic.  Paired with the novelty of the recent murder, it's easy to feel unsettled.