Top 10 Rap Albums of 2021
2020 was an underwhelmingly boring year for rap music for the most part. There were very few albums that were worth listening to in comparison to past years. Granted, there will always be great music released no matter the year, seen in music such as Mac Miller's Circles, Aminé's Limbo, and Savage Mode II by 21 Savage and producer Metro Boomin. However, through November 11,* 2021 has been an exceptional year for rap music. This is due to a combination of album releases from notorious artists who already had a great reputation, as well as breakthrough albums from artists just now coming into their own.
So, how does 2021 really stack up to years past? Just focusing on the past five years of rap music, it stacks up pretty well. I've already mentioned how 2021 beats out 2020, but it also comfortably trumps 2019 music and narrowly defeats 2017. However, 2016 and 2018 are hard to defeat, and it may be too soon to tell. Those two years could be considered the "holy grail" for rap music. 
Before I get into my rankings of 2021 rap albums, I'll give you some insight into my tastes. Personally, I've never been a huge fan of super mainstream rap like Polo G, Juice WRLD, Pop Smoke or Gunna. I tend to prefer more lyrical artists like J. Cole, Kendrick Lamar, Mac Miller, Kanye West, and plenty of others.
So here's the list: 2021's top ten rap albums, as determined by my subjective tastes.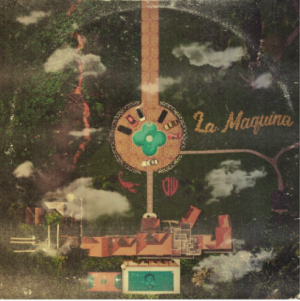 10. La Maquina, Conway the Machine
Conway the Machine has likely the craziest story of all rappers—in 2012, Conway was shot in the neck and shoulder, which left his face partially paralyzed. A half-brother to rapper Westside Gunn and cousin to Benny the Butcher, Conway the Machine has risen his way to the mainstream, solidified by his newest project, La Maquina. His rough around the edges rapping style and top-tier wordplay culminates perfectly in tracks like "Clarity." Not to mention JID's verse on "Scatter Brain" is one of the best verses of 2021.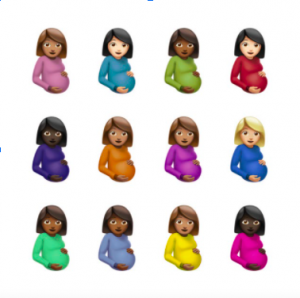 9. Certified Lover Boy, Drake
Potentially the biggest hype around any rumored album to drop in 2021, this may have been the biggest letdown. Despite the content and the length of the project (twenty-one tracks, one hour and twenty-six minutes) not being to everyone's liking, Drake still did numbers. CLB spent eight weeks as the #1 album on the Billboard 200 chart, and accumulated 497 million Spotify streams in just its first week released. The problem with this album is the filler and abundance of bad tracks that weigh it down. Two things are certain for any Drake album: there will be hits, and there will be overlooked tracks that don't get anywhere near the same hype. "Fair Trade" with Travis Scott and "In the Bible" cover the hits, while "Champagne Poetry" and "You Only Live Twice" are two somewhat overlooked tracks.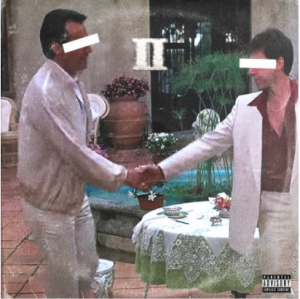 8. The Plugs I Met 2, Benny the Butcher & Harry Fraud 
A sequel to 2019's The Plugs I Met, Benny the Butcher's raw rapping ability over Harry Fraud's ominous production is incredibly enjoyable. Not all enjoy Benny's raps about his experiences in the world of drugs, but if that's your thing, this is for you. Similar to other artists like Pusha T or classic Jay-Z, the nine-track, twenty-eight-minute album goes by in a flash. Tracks like "Thanksgiving" and "No Instructions" present what's to love about this album: a classic Benny flow over a classic beat, not to mention the awesome Scarface album cover.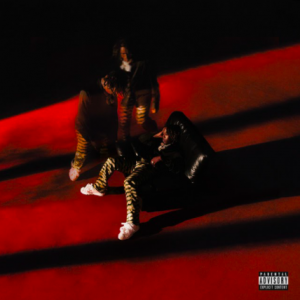 7. Life of a DON, Don Toliver
Coming in at seven is the most recently released album on this list: Life of a DON, from Houston-based rapper/vocalist Don Toliver. Life of a DON has the most unique sound of all albums here. Toliver's pitched-up vocals mixed with his wavy autotune and radiant beats culminates in a very pleasant sound that is reminiscent of some of Travis Scott's sounds on his 2018 album Astroworld. The lyrical content is rather empty, but the cohesive sound of the album essentially cancels out any lyrical downfalls. Stellar features from Baby Keem on "OUTERSPACE" and Travis Scott on "Flocky Flocky" contribute to some of the highs on this project. Additionally, tracks like "Way Bigger" and "Double Standards" give insight into the potential of Don Toliver and what's to come in future projects.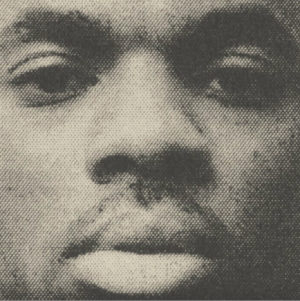 6. Vince Staples, Vince Staples 
This album surprised me the most when I was listening to new music in pursuit of the right ranking. My expectations were pretty low coming in, but after hearing the first track, "ARE YOU WITH THAT?" I knew this would find a spot on the list. The SoCal rapper went in a very different direction from his last album, Big Fish Theory. His self-titled album is full of more relaxed beats (produced by Kenny Beats), matched with more introspective lyrics. "TAKE ME HOME" is a great example of what this album does exceptionally well, and what it does better than all but five other albums from this year.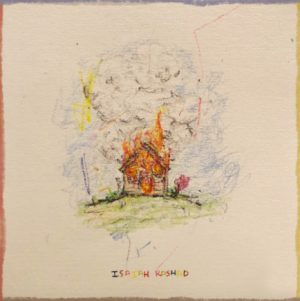 5. The House is Burning, Isaiah Rashad
Almost five years removed from his last (extraordinary) album The Sun's Tirade, Rashad returns with likely the most underrated project of the year. This album flew under the radar, but it's packed with hidden gems that display Rashad's pure talent. "RIP Young," "Chad," and "HB2U" exhibit vintage Rashad flows and wordplay, while he dips into the R&B genre with the songs "Claymore" and "All Herb," as well as "Score" featuring modern R&B legends SZA and 6LACK.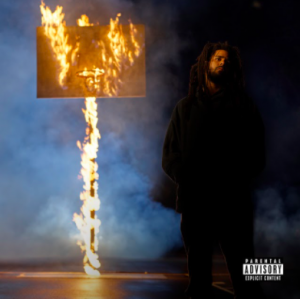 4. The Off-Season, J. Cole
Cole delivers an album different from many of his more recent releases. The Off-Season is a unique work because of J. Cole's ability to deliver his own life stories over a looped beat. This is best shown on tracks like "close" and "let go my hand," produced in a lyrical fashion reminiscent of his 2016 album, 4 Your Eyez Only. On other tracks, like "pride is the devil" and "100 mil," Cole is able to go in a completely different direction and rap over a more trap-focused beat about his successes and achievements. Cole is able to exhibit his ability to string bars together and just straight-up rap, point-blank period.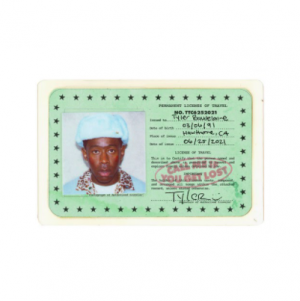 3. CALL ME IF YOU GET LOST, Tyler, The Creator
Tyler delivers his sixth studio album, and arguably his best, with CALL ME IF YOU GET LOST. The album is hosted by DJ Drama, who provides adlibs and random commentary before almost every track, which makes it reminiscent of an early 2000s mixtape. CMIYGL has a strong case for album of the year, thanks to Tyler's incredible raps on all tracks. The album is highlighted by two lengthy tracks: "WILSHIRE" and "SWEET / I THOUGHT YOU WANTED TO DANCE" which are eight and ten minutes respectively. Additionally, "HOT WIND BLOWS" delivers likely the best rapping of any track, as Lil Wayne is featured and does not disappoint. Overall, Tyler's themes of travel mixed with his contagious swagger come together in a borderline masterpiece.

2. Donda, Kanye West
Similar to Certified Lover Boy, this album generated incredible hype prior to its release. Kanye announced Donda would release on July 24, 2020, but the July date came and went and no album was released. Just over thirteen months later, on Aug. 29, 2021, Kanye finally released Donda, named after his late mother who passed away in 2007. The album is twenty-seven songs and just under two hours, but unlike CLB, there is little to no filler. It's packed with plenty of variety and the tracks span many different genres. Tracks like "Praise God" and "Off the Grid" are more trap-based, while the album also has more vocal-based tracks such as "Come to Life," "Moon," "Pure Souls," and arguably the album's top track, "Hurricane," with stellar performances from The Weeknd and Lil Baby.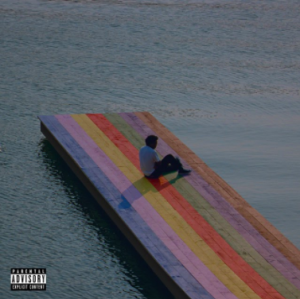 1. The Melodic Blue, Baby Keem
Easily the most shocking album release of the year, the then 20-year-old rapper (yes, 20) delivers a stellar project where he raps melodically over trap beats for fifty-three minutes. It's all incredible. With little recognition coming into 2021, Keem released "family ties" with his (first cousin) Kendrick Lamar. That, combined with his previous hit "Orange Soda," generated some buzz leading up to the September 22 release. "trademark usa," "cocoa," and "vent" show Keem's more aggressive side with some more typical trap-influenced music. Conversely, "lost souls," "scapegoats," and the final track "16" show the emotional side of Baby Keem's music. The combination of these two emotions results in some of the greatest music of the year, and in my opinion, the best album of 2021.
* In the process of writing this article, new music was both announced and released. On Nov. 5, Aminé released TWOPOINTFIVE, a project that would have had a chance to be on this list if it had dropped just weeks earlier. Travis Scott also dropped two songs, "ESCAPE PLAN" and "MAFIA" in promotion for his upcoming album, Utopia. Saba released "Fearmonger" and announced his future album, Few Good Things. If both projects drop in 2021, they'd have a good chance to earn a spot on this list.