Fall Sports Review: Cross Country, Water Polo, Boys' Golf
Park City High School fall sports have all concluded, except for volleyball which will begin its playoff run in early November. The eight different sports all began near the beginning of the school year and have had varied outcomes since. The PC Prospector is providing an overview and brief summary of how each of the sports performed this fall season split into three different articles.
This article focuses on cross country, water polo, and boys' golf.
Cross Country
Park City competed at the 5A state championship meet on Oct. 27, with both the boys and girls surpassing their initial placing. The boys and girls both finished fifth overall in 5A, a very successful finish for a girls team coming in with a ranking of sixth and a boys team coming in with a ranking of ninth.
Park City started the season solid at their home meet in August, then struggled at different meets in the middle of the season. Park City was able to persevere and recover later on, leading to a successful state meet. This fifth place finish is not detrimental, since boys varsity only has one graduating senior, and girls varsity only has two. Varsity junior Chris Henry described this season as a good thing overall, but implied that there was much more to come.
"Obviously we wanted to do as well as we could this season, but we're really just laying the groundwork for hopefully contending for a state title next year," said Henry.
Henry, the top boys varsity finisher, ran his best cross-country race all year in the 5 kilometer distance, finishing with a time of 16:17 and placed 20th. Senior Wes Campbell, running his last race, came back from an injury and impressively ran a 16:40 5K, placing 35th. Junior Calvin Crossland was a steady top-placer all year, consistently placing top 5 in scoring. Henry and Crossland will be integral pieces for next year's run at the state title.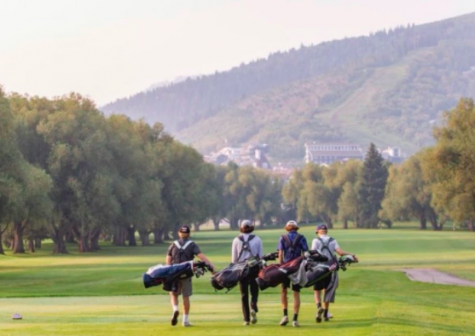 Boys' Golf
The boys' golf team did not qualify for the 5A state playoffs, marking the end of an underperforming season for a program that was once dominant, winning eleven state titles in a row from 2007-2018. 
The top two programs from each region are automatically admitted to the state tournament, along with the top next six teams from any region. Park City finished as the seventh alternate team, just barely missing a bid to the tournament. This format is especially disadvantageous for the Miners, as they play in one of the most competitive regions in the conference. Skyline High is Park City's best region opponent, as they went on to win the state championship. They are ranked the No. 1 in the nation based on lowest average score per round, according to highschoolgolf.org.
The top two golfers on the team for the majority of the year were senior Will Agnew and junior Aiden Taylor. Agnew had a season average of 74 strokes (two strokes over par) and Taylor had an average of 77. Agnew was the only golfer from the team to make the individual state tournament.
Park City had many struggles with consistency throughout the season, mainly because of a lack of experience.
"We just struggled this year to find consistency. Every tournament I felt like was different scores from each person individually, including myself especially … We just had so much inexperience, since we had just two players that had ever played in a state tournament before, which definitely makes it difficult to find consistency," said Taylor.
The Miners will be looking to bounce back in 2022 and refocus their hopes on a state title, with Taylor at the helm.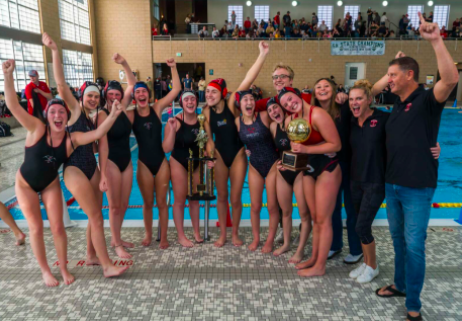 Water Polo
The Miners girls' water polo team had arguably the most successful season of any Park City fall sports programs thus far, as they succeeded in taking home the 5A state championship. The girls' squad had an undefeated season, despite being short handed almost all of the season, with the bare minimum of seven players playing without any opportunity for substitutions. They defeated Skyline 14-4 for the title.
The boys' water polo team came in second place in the 5A conference, ultimately losing a very tight game to Skyline High by a score of 15-14 in the state championship game.