Let's Go Visit the Haunted Houses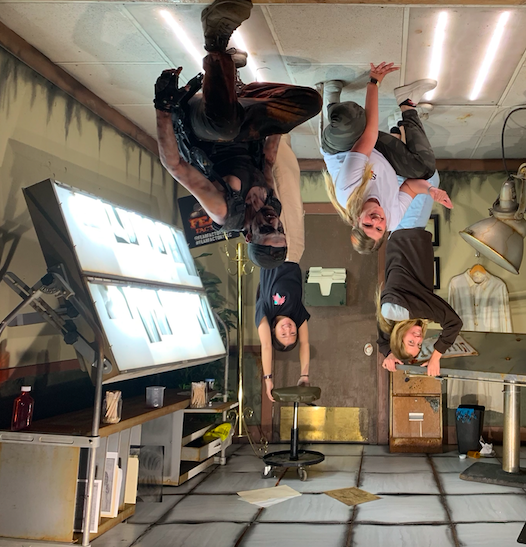 It's spooky season, which means the haunted houses have opened! Some of the more popular haunted houses in Utah include Castle of Chaos, Nightmare on 13th, Fear Factory, and many more. Let's see what Park City High School (PCHS) students have to say about these haunted attractions.
Castle of Chaos features escape rooms and a haunted house. It is actually the only underground haunted house in Utah.
Senior Kat Ward attended Castle of Chaos this year and rates the house six out of ten. 
"If you're going to go to it I would recommend going with a group of friends and then you can all just laugh at it," said Ward. 
Nightmare on 13th is a 36,000 square foot haunted house that has been celebrating over thirty years of fear. 
Senior Audrey Cummings went to Nightmare on 13th last year. She liked seeing new themes and exploring a new haunted house. 
"If you want to go on a really long one, Nightmare on 13th is pretty long," said Cummings.  She gave Nightmare on 13th a rating of eight and a half out of ten. 
Fear Factory is the third best haunted house in the world, according to BuzzFeed. 
Senior Bri Miller loved going to Fear Factory. She liked how it incorporated a lot of  new props and sounds this year.  She gave the house a nine and a half rating out of ten. 
"What I like about Fear Factory is they always try to change something every year, so it's always nice and new. I would definitely recommend Nightmare on 13th and Fear Factory," expressed Cummings. 
Haunted houses have been a huge hit for many students at PCHS. If you're looking for a fun time during your free time, head on over to a local haunted house!