Behind the Portrait
Several students' art is portrayed in a glass chamber near the main office and counseling office. Students are able to view the artwork from the cafeteria or nearby areas. 
These students were assigned by art teacher, Mark Elliot, to create three pieces of work in order to advance their art skills and to practice speeding up the process. All students had around a month to complete their art.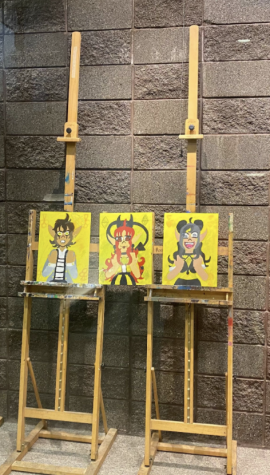 Maddie Figueroa, a senior, was inspired to create art similar to that of anime and related shows. Figueroa liked how the outfits turned out in the portraits. Students can follow Figueroa's art Instagram page with the username of "ghostaphy" to see more of her work.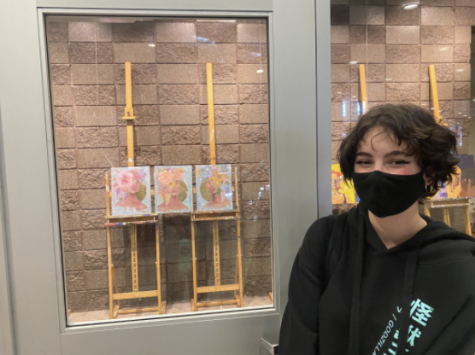 Another student, Jamie Forchic, talked about her inspiration for creating her pieces of work. She created portraits in which flowers appeared on each person's head. This idea stemmed from Forchic's personal struggles. She hoped that these portraits would help portray what she is going through, but in a more beautiful and peaceful way.  
"The flowers on the head was a way to … give it a more peaceful intention," said Forchic.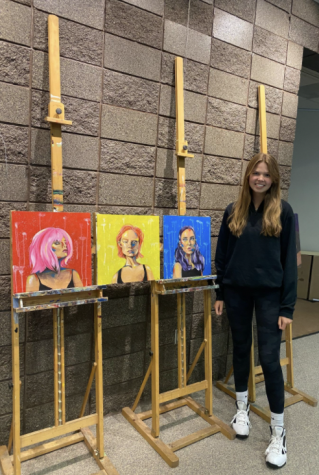 Senior Kassidy White also participated. Her inspiration for the pieces came from her sister's work, the painted cardboard boxes featured in many teachers' rooms, and other artists'. White confirmed that these may be the first portraits she has ever painted. 
The final three paintings were made by a 2021 Park City High School graduate.