Students Take on Nicaragua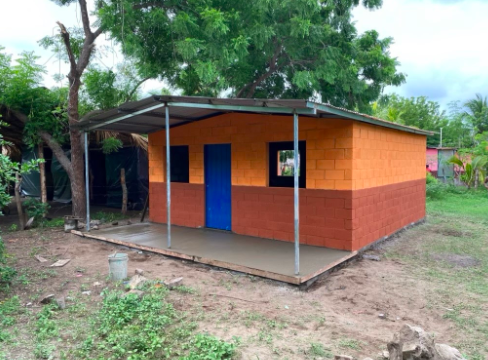 Several PCHS students attended the service trip to Nicaragua in June. In Nicaragua, students built a house for a family that had lost their house in the hurricanes and storm surges. 
George Murphy, the Spanish teacher and Nicaragua service advisor, explained that it was cool to have the students see the house from start to finish. 
"We did a lot of cement mixing, there was a crew there … they were kind of the experts in putting the house together with cement, and rocks, and mortar … it came from nothing," shared Murphy. 
Not only did the students help build a house, but they also assisted in teaching children computer skills and working with them in a different capacity. Students were able to participate in sports and activities like baseball and soccer outside the classroom as well. 
The NHS helped raise $15,000 for the project. Murphy selected students in level four Spanish and above to participate in the event. He felt it was important for these students to use and see Spanish outside of school. 
One of the biggest lessons Ed Mulick, a science teacher and an advisor for the Nicaraguan service trip, learned from the trip was that climate change is real.
"Climate is changing and it's affecting the whole world. Specifically, it was the warm waters that were causing the oceans to rise which were causing these large tides to come in and erode the coastline. It was amazing to see it happen in real-time," said Mulick.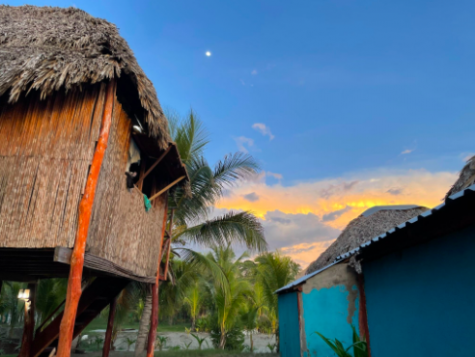 Murphy did say that it would be a possibility for outside students to participate in future service trips. However, he prefers to keep the number of students around twenty-five. He said that a similar service trip to Colombia may take place in the summer of 2022. 
"I knew that it was going to be a once in a lifetime experience, an opportunity a lot of people don't get to have," shared senior Lizzie Richardson, who went on the Nicaragua trip.  She expressed her gratitude for being able to practice Spanish and learn about a different culture.
Junior Case Schemmer stated, "I really thought it would be a cool opportunity to be able to use my Spanish in a country where they speak it." 
Both Richardson and Schemmer enjoyed connecting with their friends and forming new relationships. They also liked going on adventures in the ocean and sledding down a volcano.