PCHS Says Goodbye to Staff Members
At the end of this year, Park City High School will be saying goodbye to several faculty members, including Duane Horrocks, Sharon Ellsworth-Nielson, Barb Swenson, David Knell, Sarah Fletcher, Kendall Toland, Kristen Hall, Trent Jarman, and Christin Abbott. 
Duane Horrocks is the head custodian at Park City.  He has held his position at PCHS since 2005 and is retiring on May 15th. 
"I enjoyed being around the kids and comparing what it was like when I was in school, and what you guys are like," said Horrocks.
"He works so hard. He gets up before 4 AM every morning, and he shows up to work everyday and he is just a wonderful human being," Roger Arbabi, the principal of PCHS said about Horrocks.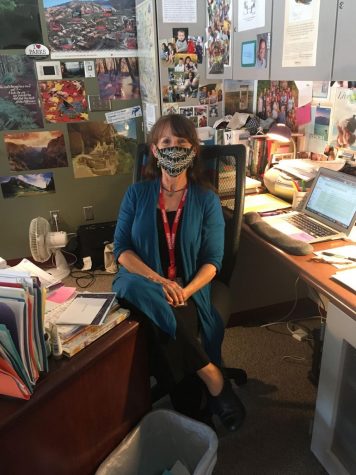 Long-time teacher Ellsworth-Nielson has worked in the PCHS school district since 2011, and has been working as a teacher since 1983.  She is retiring at the end of this year. Ellsworth-Nielson is currently teaching many classes including sophomore academy, debate, and other STEM classes.  She also worked with the administration to help create one of the best debate programs in the state.
"We created a program where we taught kids, we brought eighth and ninth graders over and had two to three classes a year, and we became a national program," she said.
"Sharon has been a mentor to me, an inspiration to all of us in the english department, and had a huge impact on the students in her classroom," said Anna Williams, an English teacher at PCHS. 
Other faculty changes are still being addressed, but Edward Potts, an instructional coach for teachers at Park City, will likely take over some of Ellsworth-Nielson's classes next year.  He is currently expected to teach AP Language and Composition, English 1010, and the Business STEM class. Potts has previously taught other English classes, and he is excited to start again.
"When I covered for Ms. Hooker for the first quarter and a half, it made me realize how much I really missed teaching," said Potts, "and so I'm excited to do that again,"
Knell was the first high school Chinese teacher in Utah, starting at Park City High School in 2002. He will retire this June. He enjoyed managing the Park City Chinese foreign exchange program, which took place every other year.
"One of the highlights is having the students come in as eighth-graders and having them until they have become adults," said Knell. 
"He's been great. He's been a great friend, mentor, and a great support throughout my career. So I really appreciate him," said Mark Bevans, a Spanish teacher at PCHS.
Toland is a special education teacher who initially started as a substitute teacher at Park City in 2018.  She will be moving away at the end of this year to be closer to her family. 
"I think I have worked with a very diverse population of both students and staff, which has been really great, so I have learned a lot," Toland said.
"Ms. Toland is an amazing teacher, she really helped with helping us with school work and Content Link." said Maddie Ho, a junior at PCHS.  
Barb Swenson is also retiring after working as an office secretary since 2002. Before her job at PCHS, she worked in the city government in Salt Lake City.  She enjoyed being able to spend time with her kids while she was at work.
"Having Barb to have that institutional knowledge has been really really helpful, and we are just going to miss her terribly," Arbabi said.
Kristen Hall has been working at PCHS since 2009. She will continue to work as a counselor in the Park City School District, but will work as a counselor at Treasure Mountain Junior High instead. Hall is excited to grow her professional skills, and work with a younger age group. 
"She's really nice, caring, wanted to help you, wanted to learn about you personally, wanted to get a connection. Just like there for you." said Katherine Sexton, a sophomore at PCHS.
Trent Jarman has worked as the resource officer in the Park City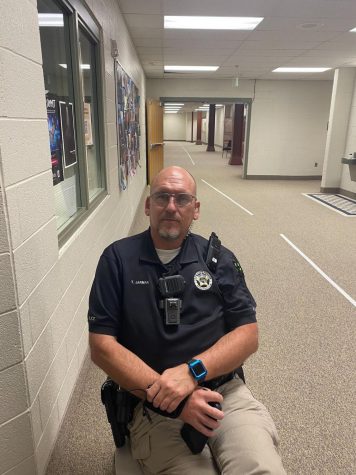 School District for almost four years and has worked for the Park City Police Department for over 16 years. He switched from working in the Police Department to being a resource officer to see the progression in people's lives. 
"You can see truly and totally how some kids go from the worst of circumstances and improve their lives and really make some great changes in their worlds," expresses Jarman. 
One of Jarmans highlights can be tricking students into thinking that he has an identical twin brother named Travis. He likes to do this since he travels to five different areas, in the school district, throughout the day. Jarman helps out around McPolin Elementary School, Treasure Mountain Junior High, the Park City High School, the Learning Center and the District Offices. 
"We will miss Trent so much. He's been such a great member of our school and is always here supporting our students and our faculty," Natalie Star said, the multimedia and photography teacher. 
Christin Abbott, the choir teacher at PCHS and Treasure Mountain Junior High, is leaving the district this June to work in Texas. She will be continuing her career as a choir teacher upon her arrival in Texas. Abbott has had many highlights over her five years of service.
"I get to work with my students over a number of years, seeing them grow and become remarkable musicians and people," said Abbott. 
"Ms. Abbott is passionate about what she does and cares deeply about the students she works with. It's been awesome to watch the quality of our choir program grow under her direction," said the music, percussion, and band teacher, Bret Hughes.  
Sarah Fletcher, CTE FACS and ProStart teacher of four years, is leaving the school district to grow the fashion and interior design programs at Canyons School District. Fletcher shares that a highlight of her career was growing the CTE program at PCHS.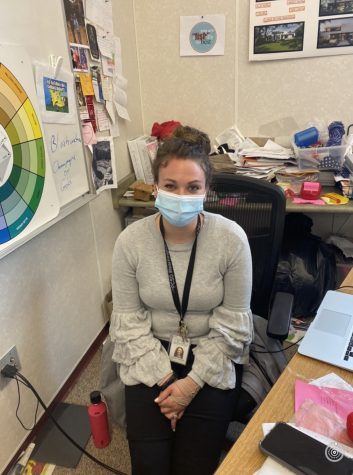 "Ms. Fletcher is very nice and she is a very helpful teacher and she was very easy to talk to and communicate with, and all around they were just fun classes to be in," said sophomore Margot Silverstein, a student of Ms. Fletcher.  
Brad Bess, the head custodian of Treasure Mountain Junior High (TMJH), will be taking over Horrocks' position. Bess has been the head custodian at TMJH for the past thirteen years. 
"I was looking for a change and I think that the high school would be a good opportunity," Bess said.