Park City Students Learn Avalanche Safety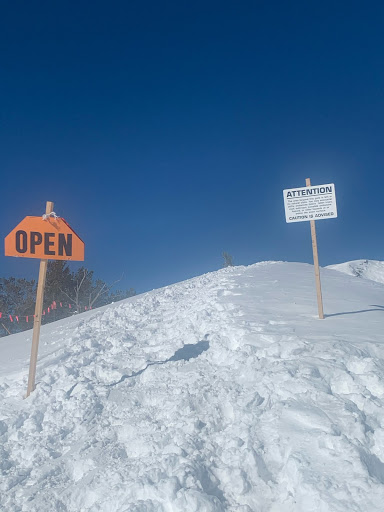 Last week, Park City students from grades eight to twelve participated in a free avalanche safety course over Zoom and at the Canyons resort.
The objective of the course was to teach twenty students about the science of avalanches, how to forecast avalanches, and how to stay safe in avalanche terrain.
The first part of the course took place over Zoom this past Thursday.  It was taught by a Utah Avalanche Center (UAC) instructor, who explained the science of avalanches and the basic precautionary steps.
The course taught students the Know Before You Go program, which is used by the UAC for avalanche education.  The program focuses on teaching avalanche safety in a comprehensible way, allowing ordinary people to understand avalanches and stay safe.
This past Sunday, the group also went to Canyons Resort for a field session.  The Canyons ski patrol taught them how to use avalanche equipment, such as transceivers to locate buried victims, and probes to pinpoint them.
They additionally showed them a demonstration of a dog drill, which is how they use dogs to locate avalanche victims.  The group also examined the different layers of snow and practiced shoveling to retrieve victims.
Megan McKenna, a science teacher at Park City High School and the teacher coordinator for this course, said "I think it's important to understand the science of avalanches, but also the danger in our community."
According to McKenna, the course is not just for people interested in backcountry skiing.
"I think it's important for local people to be aware of local danger," she said.
Sophomore Henry Smith, a student who took the class, is not a frequent backcountry skier.  However, he is interested in backcountry skiing in the future.
"It was really helpful.  I learned a lot of interesting things like how to use a beacon, and strategic digging and stuff in the snow," said Smith.
This course originated five years ago when someone donated a grant to the Park City Education Foundation and requested that the grant be used to fund avalanche education.  McKenna was approached to help organize the course, and it has been held annually ever since.
Vail, the owner of the Canyons resort, also helped support the course.  They donated day passes to the students who signed up for the Canyons field session but did not have season passes.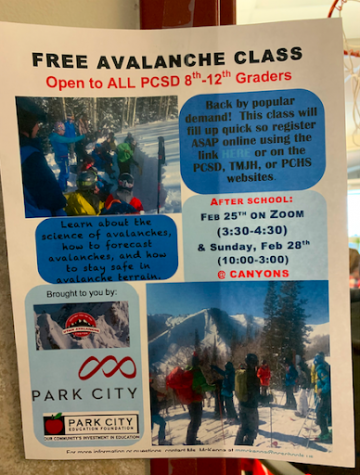 The Wasatch Backcountry Rescue organization, a group of ski patrollers, was also a sponsor of the program.
"It's a community effort," described McKenna.
This course was an accessible and engaging way for Park City students to become more aware of avalanches.  Smith particularly enjoyed seeing how the dogs discovered buried victims during the dog drill.
"It was really fun," he remarked.