Sundance Film Festival Goes Virtual

The Sundance Film Festival has always been a hallmark of Park City. Whether residents are applauding the influx of creativity or lamenting the rush of traffic, it's simply another part of living in Park City.
But this year, due to COVID-19, the Sundance festival has changed its setup. The vast majority of film screenings will be conducted virtually, and so attendees will be watching the films from their own homes instead of coming to Park City.
Sundance director Tabitha Jackson described it as, "Slippers instead of snow boots,".
Sundance is using their film-sharing online platform to stream the movies. Festival attendees were able to reserve spots online similar to how they would purchase traditional tickets. To make the experience more immersive, Sundance has even created virtual wait rooms where fellow movie-goers can chat online.
Even though the films are screened virtually, there are still limitations on how many people can buy tickets. However, all Sundance events–not screenings–will be streamed free of charge on their website and YouTube account.
In early December, Sundance was planning to use the Ray Theatre for screenings in Park City. However, in light of the public health crisis in Utah, Sundance decided to cancel the event, meaning there will be no public screenings.
Since Sundance has needed to adjust almost every part of the festival this year, there will be fewer films than there have been in past years. This means the festival is only seven days long instead of the typical eleven, spanning from January 28nd to February 3rd.
Link in past years, locals still qualify for some Sundance perks. Residents of Utah can watch the film "Life in a Day 2020" for free on February 2nd.
At Park City High School, Sundance is also making an appearance. Normally, students have been able to watch fifteen-minute shorts and speak to the filmmakers. Since the school cannot host physical meetings, students can still experience films virtually.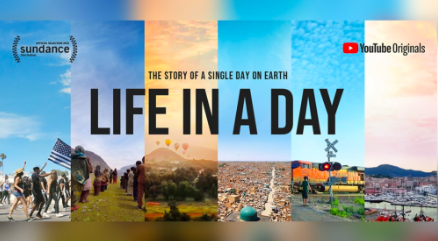 Sundance has provided two feature-length films that students can see, which will be screened live. Some teachers at Park City were provided with the information to view one of those films with their students.
This year, Sundance has also created a new student program called The Art o f the Short. This program involves nine short films selected for Utah high school students. It is also available to the general public through Sundance's Co//ab website.
Eva Rinaldi, the director of operations for Sundance Institute's artist programs, said that "We really wanted to do something this year to continue our deep connection to our local community across Utah, and to expand access to the Festival."
According to Rinaldi, the nine films involved in the program were separated into five mini-programs, without about two films each. Four of these mini-programs have pre-recorded discussions with the filmmakers, while one has a live discussion.
Despite the Coronavirus pandemic, Sundance has managed to continue virtually this year, allowing Sundance attendees to experience a version of the festival at home.