Football Playoffs
After starting the season with a 1-2 record with losses to Wasatch and Pine View, the Miners have gone on a 7 game win-streak pushing their record to 8-2 and helping them earn the 5th seed in the 4A State Championship. 
After earning this placement, Park City gets a week of rest with a first-round bye and will have a rematch against the winner of Ogden and Ben Lomond on Friday, October 30th on Dozier Field at 6 PM.
Both Ogden and Ben Lomond are in the same region as the Miners and lost to Park City earlier the season. During region play, Park City comfortably beat Ogden 48-3 and beat Ben Lomond just as easily with a 48-7 win.
When asked about these potential matchups, Head Varsity Coach Josh Montzingo stated, "it's always difficult to beat somebody twice, but I like our team against anybody."
To return to the championship, Park City would need to win 3 games with two of the games likely to be away. The favorite to win this year is Sky View who defeated the Miners in the finals last year.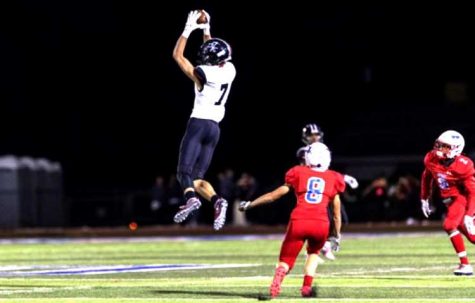 This possible rematch would be in the semifinals at Sky View. Before this matchup, Park City would have to beat Ridgeline away unless the Riverhawks get upset in the second round against either Cedar Valley or Tooele. 
Even with these potential tough games in the future, Montzingo refuses to look ahead and maintains his focus on the next game.
"We're going to take it week by week," said Montzingo.
In the end, Park City is ready for a deep run into the playoffs and are confident that any team that they face will be in danger of having their season end at the hands of the Miners. Park City's final goal is to finish what they started last season and earn a State Championship.
"Whoever shows up each week, we will be ready to go," said Montzingo, "We expect to win a championship,"