Let the Race Begin
Everyone in the school assumed this day would come.
On Friday, September 11th, Park City High School saw its first confirmed case in school. In reaction, many students and Science teacher Gaylyn Mooney were placed into self-quarantine for two weeks. Mooney received news of the situation through an email from Suzanne Tanner who is the Park City High School Nurse. 
Tanner is in charge of keeping a list of all potential students that were exposed to COVID and recording all point of contact areas to keep members of the high school safe. 
Right now, Park City High School has 2 active cases and 55 students are currently in quarantine.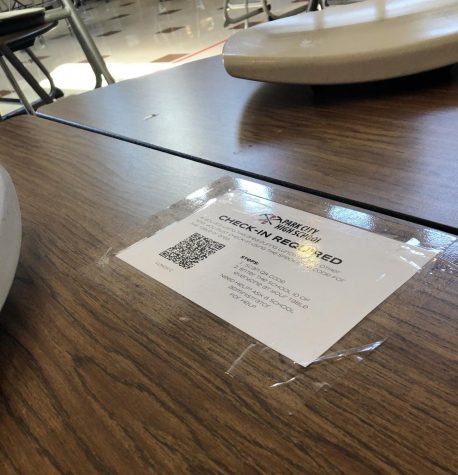 With these numbers, Park City School District has all potentially exposed students in quarantine for two weeks and parents can decide whether or not to get their child tested.
In response to the situation, Mooney had to prepare work for the next two weeks for students. 
"I probably put in about 10 hours yesterday (Sunday, September 13th) getting the whole two weeks to work out." said Mooney. 
While in quarantine, Mooney has set up her own at-home classroom and projects her face on the front board in order to continue teaching her class virtually. 
Although Mooney is still teaching her students, a substitute teacher is still in the classroom to facilitate the lessons. 
In the Utah Return to Schools Handbook, the situation that Park City students went through is outlined perfectly.
According to the handbook published by the Utah State Board of Education, "Anyone who came in close contact to a person that tested positive for Covid even if they were both wearing a face covering will still be considered exposed and should be quarantined for fourteen days." 
The Park City School District defines exposure as being closer than six feet for more than 15 minutes.
The school district has put in guidelines determining when hybrid learning would be appropriate to move to. Assistant Principal Jamie Weekes described how hybrid learning could take many forms.
"It could be half the students one day and the rest of the students the next, there are a couple of other hybrid models but that is the most likely," said Weekes.
In order to move to this new model, a school would either have to see 15 positive cases in the building or 10% of the student body being infected.
Even with all of the precautions made by the school, Weekes said, "In the end, the County Board of Health is the one that makes the decision."