Park City High School Clubs Invite New Members
Many things have been cancelled this year due to the COVID-19 pandemic.  However, numerous clubs are still up and running.  While they have made various adjustments to accommodate social distancing, such as meeting online, they are still accepting new members.
Last week, students had a chance to learn about and join new clubs at Club Day.  On Thursday and Friday, clubs set up booths during all three lunches.  
Some of the clubs that were part of Club Day are the National Honor Society (NHS), Interact Club, Bright Futures, Hope Squad, End Violence Now, Earth Club, Film Club, French Club, Gay-Straight Alliance (GSA), Health Occupation Stdeunts of America (HOSA), Mindfulness Club, and more.
Many of these clubs offer ways for students to impact the larger community.  NHS, Interact Club, and many other clubs have a heavy focus on community service.  End Violence Now is a social justice club that educates students and raises awareness.  It is supported by the Peace House, a local organization that offers housing for victims of domestic abuse.  
According to Sam Janse, an organiser of End Violence Now who is a prevention specialist at the Peace House, "we focus on different types of violence, domestic violence, sexual assault.  And while we focus on some heavy topics, we also do a lot of fun stuff…and we do a lot of community involvement."  End Violence Now meets on Tuesdays after school in Ms. Lanoue's room.
Clubs can also offer various services to students.  Bright Futures is a club at the high school for first general college students.
Jen O'Brien, the program manager of Bright Futures, says that, "we are working to get them to and through colleges…so in high school we're giving them just a lot of guidance and support, and helping them stay on track."  
Bright Futures can also offer financial aid and tuition scholarships for their members.
The enthusiasm of students is part of the reason why Park City High School has so many clubs.  Mindfulness club was started just this past summer by Skyler Moore.  S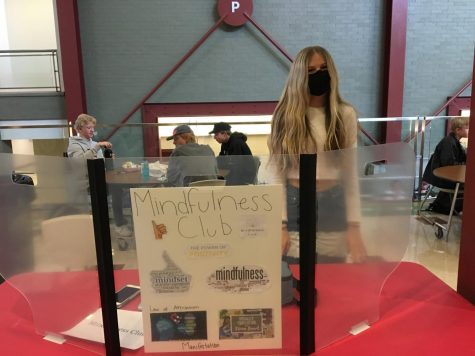 he says, "I felt like it was a need at Park City High School, just to distract students, especially during this time, and just to create positivity."
According to its website, Park City High School has over thirty clubs for students to join.  These clubs range from Cryptology Club to the National Honor Society.  For those who want to join specific clubs, they can reach out to the club's appointed student contact.