Miner's Masks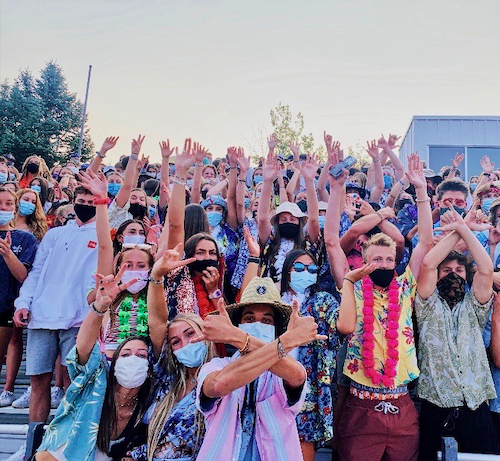 During the past couple months masks have become the new norm. All indoor public spaces in Summit County and around Utah require a mask at all times to help prevent the spread of COVID-19. When Park City High School students returned to the classroom, a mask was included on their back to school shopping list. 
Teachers, students, and staff complete their everyday outfit with a mask while at school or at school sporting events. Everyone is adjusting to this new addition.
"At the beginning of the year we went through the expectation with teachers and communicated with families that masks are mandatory when inside the building," said Assistant Principal Tracy Fike.
Masks are recommended by the Center for Disease Control and Prevention (CDC) as a barrier to help stop respiratory droplets from traveling into the air and potentially infecting others. Utah governor, Gary Herbert, put out a mandate requiring masks at all schools. If someone is found without a mask, charges could be pressed by the school and that individual could receive a misdemeanor. 
Administrators and teachers are very proud of PCHS students for complying with the rules and staying safe at school.
The CDC also recommends you wear a mask with two or more layers. Furthermore, your mask should cover your mouth, nose, and chin at all times while in class. Some students have been wearing a mask with an exhalation valve or vents, but those have been proven to release virus particles and endanger you and the people around you.
Everyone has their own opinion on wearing masks. Some believe that it is a hoax while others double or triple up the material of their mask for better protection. The PCHS administration provided goodie bags equipped with high-quality masks so that every student would be able to have a mask for the 2020-2021 school year.
Students at PCHS have done an excellent job wearing their masks at school functions. Although, some students are fidgeting with their mask and sneaking a sip of water during class.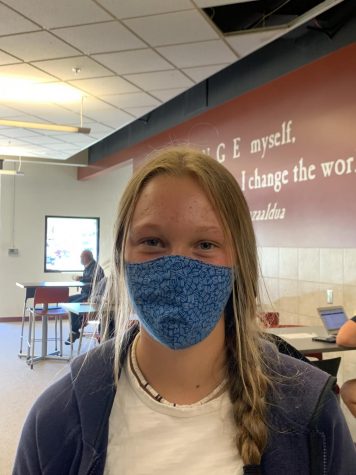 Senior Anna Kaiserman stated that it is very difficult to read people's facial expressions, "Sometimes I can't tell what my teacher is thinking. I don't know if they are telling a joke or being serious." 
Masks are also required at all school sporting events. At this past Friday's football game, only 175 tickets were distributed to students. The games could become a hotspot for COVID-19, therefore all attendants are required to wear a mask. If a student or a parent is caught without a mask, they will be asked to leave the game.
"Sometimes their masks slip off but they put it back up after one reminder," said Fike.
The administration has been patrolling the hallways and stands to make sure all students are properly wearing their personal protective equipment. They are also encouraging all students to eat and socialize outside. When the weather changes and gets colder, they will add more mask monitors in the lunchroom.