Checking Back In on Park City's Star Studded Debate Team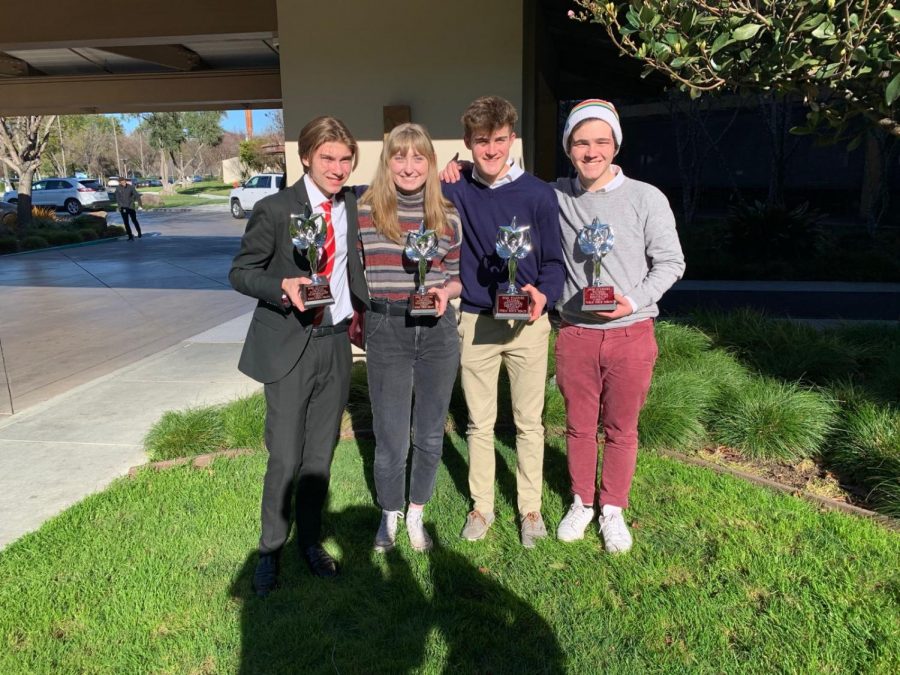 Two Partnerships do Exponentially well at the Hardest Tournament
On February 7th-10th Park City High School's Debate Team sent some of their best debaters to a tournament at Stanford. Four students came out on top.
With this being the hardest tournaments for Public forum, a partnered debate, it was a big success to have multiple pairs do well.
Debate coach Gavin Serr expresses the importance of Stanford that "at one of the largest PF tournaments in the country, both of our teams received bids to the TOC."
Juniors Caroline Waldmann and Jack Gladson, along with juniors Will Efrusy and Tom Perret competed well enough to not only be recognized by the tournament and the team but to also earn a bid to the Tournament Tournament of Champions (TOC).
Each team has to earn a certain amount of bids by placing at large tournaments that provide bids in order to qualify to attend the TOC.
After getting a bid at Stanford, and Arizona State University a few weeks prior, partners Caroline Waldmann and Jack Gladson qualified to attend the TOC.
The TOC stands for the Tournament of Champions. This tournament is a goal for many debaters. The tournament has many requirements limiting it to only the best of the best that have proven their place through the season.
Junior and Public Forum debate competitor Tom Perret explains that the TOC is "the most competitive debate tournament in the country"
Serr expresses the achievements of Jack Galdson and Caroline Waldmann as "a 5-1 record in prelims in reached Quarterfinals". Along with the successes of Will Efrusy and Tom Perret with a "5-1 record in prelims and reached Semifinals."
Serr wants to express how "this is an incredibly exciting result" for these partnerships and amazing news to the team.
Perret explains that "there were over 150 entries just in PF" and his excitement for "finishing in the top four was cool."
Gladson explains that these are just any entries, there are many competitors "coming from private schools that have had strong debate programs for years" A new understanding of the competition is that Gladson and Waldmann " were one of the few public schools that ended up placing at this tournament and the first team from Utah to make it this far."
With so many entries in one event, being able to make it to being a finalist means you have to beat out hundreds of others who are there for the same reasons you are.
Junior at park city high school and public forum debater Caroline Waldmann clarifies that "The Stanford Debate Tournament is a tournament on the national level" which means that "doing well at it is comparatively harder than doing well at a local tournament here in Utah".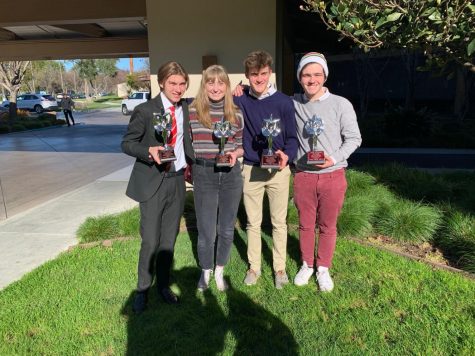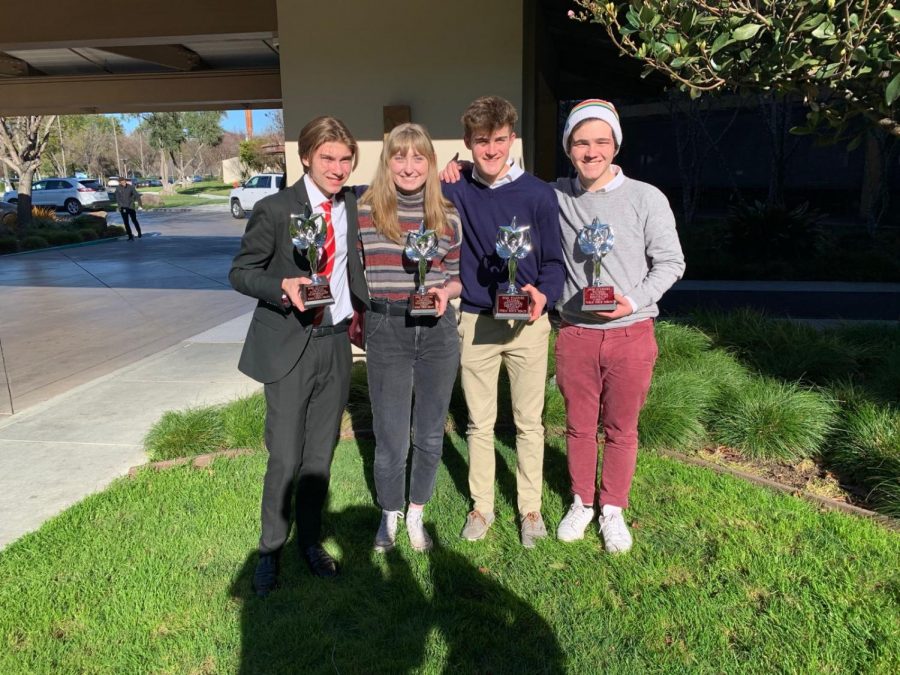 Park City Debate Takes the Next Step to Walking the Street of Albuquerque for Nationals
February 19th-22nd the Park City High School Debate Team sent members to national qualifiers.
As Tooele High School hosted, each day had specific areas of debate specified so that those who compete in many events can do all that they wish to go for.
February 19 was specific for congressional debate where there were two areas of competition. There was a House of Representatives and a Senate of Senators. Each school was limited to only allowing two congress debaters to go to the senate for the tournament.  The top two in the House along with the top two from Senate are those who qualify to compete at nationals in June.
For congress, those who attended included: Jose Colmenero, Paige Hassel, Emmy Kanarowski, and Grant Murray.
February 20 and 21 was specific to other debate events, such as: Public Forum, Lincoln Douglas, and Policy. The number one winner are the ones who get to attend nationals.
For debate events (excluding congress), those who attended included: Jack Allison, Isabella Bartmess, Jack Engel, Jack Gladson, Jack Goodman, Emmy Kanarowski, Noam Levinsky, Carly McAleer, Max O'Reilly, Emma Stockwell, and Caroline Waldmann.
February 22 was specified to speech events, such as: Big Question, Oratory, Improptu, and many more. Each top winner of the events were those who get to go and compete at nationals.
For speech events, those who attended included: Jack Allison, Isabella Bartmess, Natalie Best, Jack Engel, Ryan Gilbert, Jack Goodman, Emmy Kanarowski, Noam Levinsky, Emmie Lowsma, Carly McAleer, Lindsay Miller, Grant Murray, Alex O'Brien, Michael O'Brien, Max O'Reilly, Lance Rothchild, Lauren Stampfli, Emma Stockwell, Derek Su, and Caroline Waldmann
There are many who place in multiple events. However they do have to choose. There is also the chance that people go to National Qualifiers, but just don't want to go to nationals. With these circumstances, or any others that restrict the winners from attending nationals, the tournament keeps track in order of the runner ups. When someone notifies that they cannot attend, the tournament directors go down the list of runner ups and invites the next inline.
Debate coach Gavin Serr clarifies to the team that "the tournament will be held in Albuquerque, New Mexico from June 13th to the 19th"
For the Park City High School Debate Team, there were many successful outcomes.