March is for Mr. Miner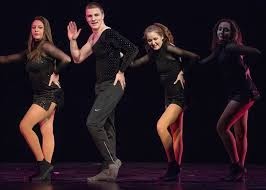 As March quickly rolls in, Park City High School Dance Company begin to prepare for the annual Mr. Miner. This year's theme is "Men of The Movies."
On March 20th, the PCHS Dance Co. is hosting the Mr. Miner pageant for the 17th year in a row. This pageant consists of around 10 candidates from the class of 2020. If accepted, the candidates perform a group dance, outfit of character modeling, a brief talent show, and live interviews. The audience will receive the chance to see some of Park City's brightest young men strut their stuff on the Eccles stage. 
Tickets are sold in advance for $10, and at the door for $12. All the proceeds go to the Dance Company account. "This is our primary fund-raiser for supporting the needs of the program," said Ashley Mott, dance company teacher. All the funds go to support your fellow Miners in reaching their goals!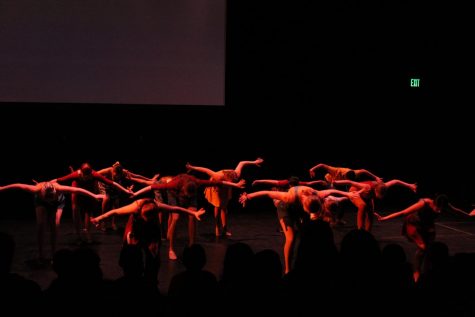 The PCHS seniors nominated for this year's Mr. Miner pageant are Juan Garcia, Owen Nagel, Jamo Beavis, Andrew Goldsmith, Noah Nassar, Carter Ward, Dylan Beichner, and Braden Horton. They all compete for awards such as Mr. Miner, 1st Runner Up, Mr. Congeniality, and Audience Choice. If they choose to accept this role, candidates have the chance of being featured in the Miner yearbook, student news, and even the Park Record! In the past, some have been ambitious enough to make an appearance on PCTV the week of the show. 
There are three segments to the show. The group dance, talent show, and group modeling with a live interview. Each of the candidates put hours of practice into this performance, continually pushing themselves outside of their comfort zone. 
Mrs. Mott, the Dance Co. teacher has been here for 7 years. "The teacher who was here before me started it, and I think she did it for at least 10 years", Mott stated. Since then, it has become a PCHS tradition.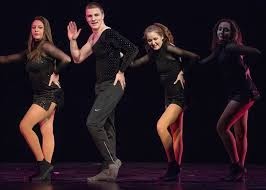 The Dance Co. hopes to raise $6,000.00 and pay for their upcoming trip to Pittsburgh. They plan to attend the National High School Dance Festival from Feb. 26th- Feb. 28th. Other costs include costumes, posters, and programs for the dance concert at the end of April and the beginning of May. 
Mott encourages all Parkites to attend. "It is a fun event, which often has the audience roaring with laughter." This event is highly attended by the students, staff, and the community, and still the Dance Co. predicts this program to grow. 
Mark your calendars and save the date. March 20th will be a night to remember! Support your fellow classmates and Dance Company by going to the event of the year! Go, miners!