Silver Star Cafe's Moment of Fame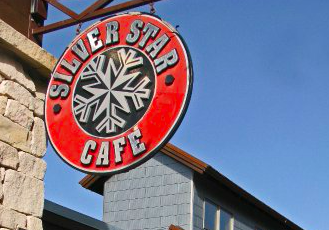 Food Network is a channel that everyone either watches or at least has heard about. They have many different shows from cooking competitions to shows with professional chefs teaching others to cook. Many people binge watch these shows and think to themselves, "I could totally do that." Most people in fact can not, but they are very entertaining to watch.
Of all the many shows featured on Food Network, Diners, Drive-ins, & Dives is one of the most well known and most watched shows. For a restaurant to be featured on this show, they have to be at the top of the game.
In February of 2014, local restaurant Silver Star Cafe was featured on one of Food Network's most popular TV shows called Diners, Drive-ins & Dives. This popular TV show is hosted by one of the famous and talented chefs, Guy Fieri.
Diners, Drive-ins & Dives is a TV show where famous chef, Guy Fieri, goes on road trips around the country and chooses to visit diners, drive-ins, and dives that are popular with that locals in all of the different states. He goes around and tries their most popular and interesting dishes, interacts with the staff, and customers of the restaurant.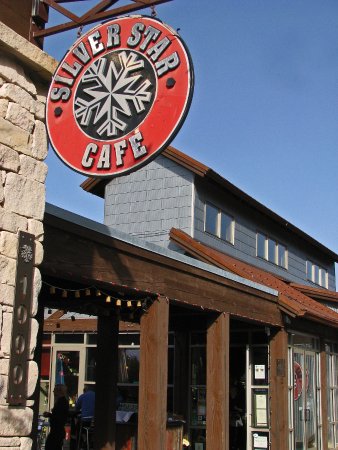 Silver Star Cafe is a local restaurant in Park City and was first featured on Diners, Drive-ins, & Dives in 2014. Most restaurants featured on this show get their ten minutes of fame and are typically not checked back in with on later episodes. For Silver Star Cafe it is a different case. In January 2020, Guy Fieri decided to check back in to see how the restaurant was doing now, because he enjoyed coming here so much the first time.
Silver Star Cafe is one of only three restaurants in Utah featured on Diners, Drive-ins & Dives, and the only Utah restaurant to be featured and visited a second time by Food Network.
Silver Star Cafe did not disappoint the second time around. The episode is titled, "A Little Lighter," and with this they decided to showcase some of their lighter, and healthier dishes. They showed off a lot of their vegetarian and vegan options this time around. "A Little Lighter," aired on January 10th on Food Network, and the results were just as impressive as last time.
Being featured on this show, has brought Silver Star Cafe a lot of local attention and attention from incoming tourists. If you are looking for a new place to try in Park City, go check out Silver Star Cafe!