Jeremy Ranch Roundabout Construction in Fourth Consecutive Month
It's almost the end of the construction season. Or so it was thought. The construction of the roundabouts off exit 141 drones on, leaving one question left: when will it be done? 
As of right now, there is no set end date, but the county is shooting for the beginning of winter. 
Construction was started on June 17th, 2019 when they closed down the Jeremy Park and Ride. Since then the city busses have not been able to access the Jeremy Ranch side of the interstate. They plan to reopen the Park and Ride upon completion, but until then riders need to board the busses on the Pinebrook side by Afresh Market. 
Since the start of construction, there have been seven different traffic configurations on both sides of the interstate. The process has been frustrating for too many students of PCHS that live in either Jeremy Ranch or Pinebrook.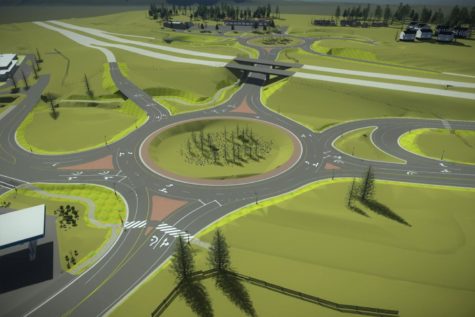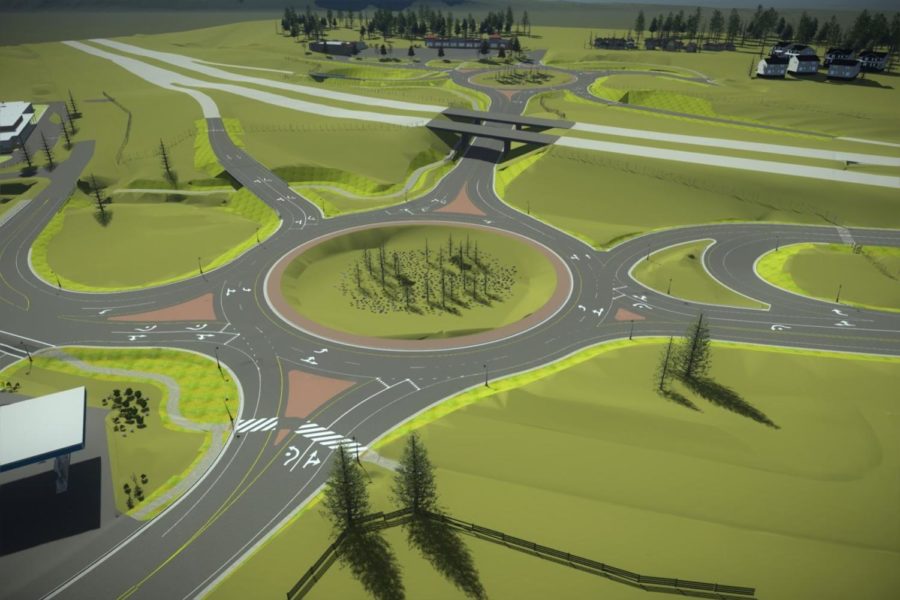 Summit County claims, "this project will improve the safety, mobility and reduce congestion at the I-80 Jeremy Ranch Interchange, located at MilePost 141 along I-80, serves vital community and commercial interests in western Summit County."
Taylor Farnell, a senior at PCHS and resident of Jeremy Ranch, stated, "I literally saw someone going the wrong way the other day." 
The new configurations often confuse people with their frequency, to which Farnell can attest to.
Katie Lobrot, also a senior at PCHS and resident of Pinkbrook, said her dad almost go into a head-on collision in the roundabout by Pinebrook.
While the roundabouts are supposed to make those intersections safer, the actual construction can be quite unsafe.
Some students do, however, think the roundabouts will be better in the long run. Stryder Larson, a junior and resident of Pinkbrook, agrees. "I think they'll be good when they're finished, but right now I completely avoid it because it's a pain in the ass," He said. 
The roundabouts aren't all bad, but given Utah's history with construction season and time management it may seem like they'll never get done.
The total value of the project is 10.6 million dollars. To break it down, Summit Country got 7.6 million in fees mostly for transportation and environmental impact. 1.9 million came from UDOT Flex funds, and a mere 1.1 million came from the federal government.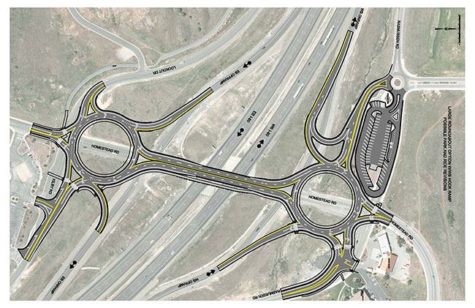 Despite the big-budget and somewhat dangerous construction process, the outcome is supposed to be beneficial. Summit County aims to improve paths for pedestrians and bikers by creating a separated walkway. 
They also aim to make the underpass safer for pedestrians to cross the interstate. Lastly, they plan to install pedestrian-activated crosswalk warning lights for oncoming traffic, and overall enhance transit connectivity. 
The roundabouts are nearing the end of construction. The traffic flow is now one way on the Pinebrook side, and they expect to start paving again this weekend. Progress may be slow, but the hope is they'll be done soon. As Hannah Pierce, a senior, so cleverly said, "It better be done by Sundance or were all goners!"