Miner's Football on the Road to Rice Eccles
Park City football beat Logan 20-0 in the second round of playoffs Friday, November, 1st.
This win means that Park City will square off against Snow Canyon at 6:00 P.M. tomorrow on Dozier Field. Snow Canyon is coming off a win against Desert Hills 42-31.
This will be the last game on Dozier Field for the Seniors. The semi-finals and finals would be at Rice Eccles stadium which is the football stadium for the Utah Utes college team. 
The Miner's finished the regular season with a perfect 10-0 record before changing their focus to the second round of the playoffs. This record helped Park City earn the 1 seed in the tournament.
Due to this perfect season, Park City was able to relax the first week of the playoffs and then shift their focus towards Logan who they played in the second round.
Although some teams may take the lower seeds as an automatic win, Park City took a different approach.
"We'll take it one week at a time," said Head Varsity Football Coach Josh Montzingo. 
When asked about how far he believes this team can go, Montzingo simply responded, "We don't look ahead now because we haven't yet."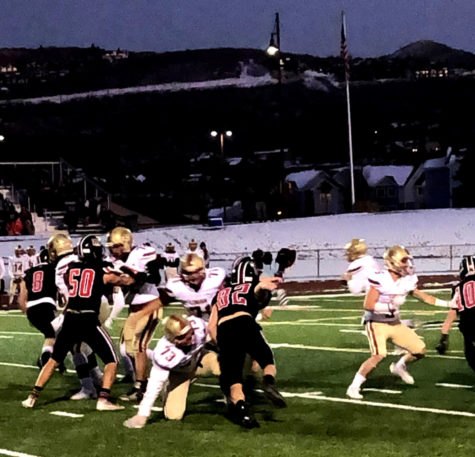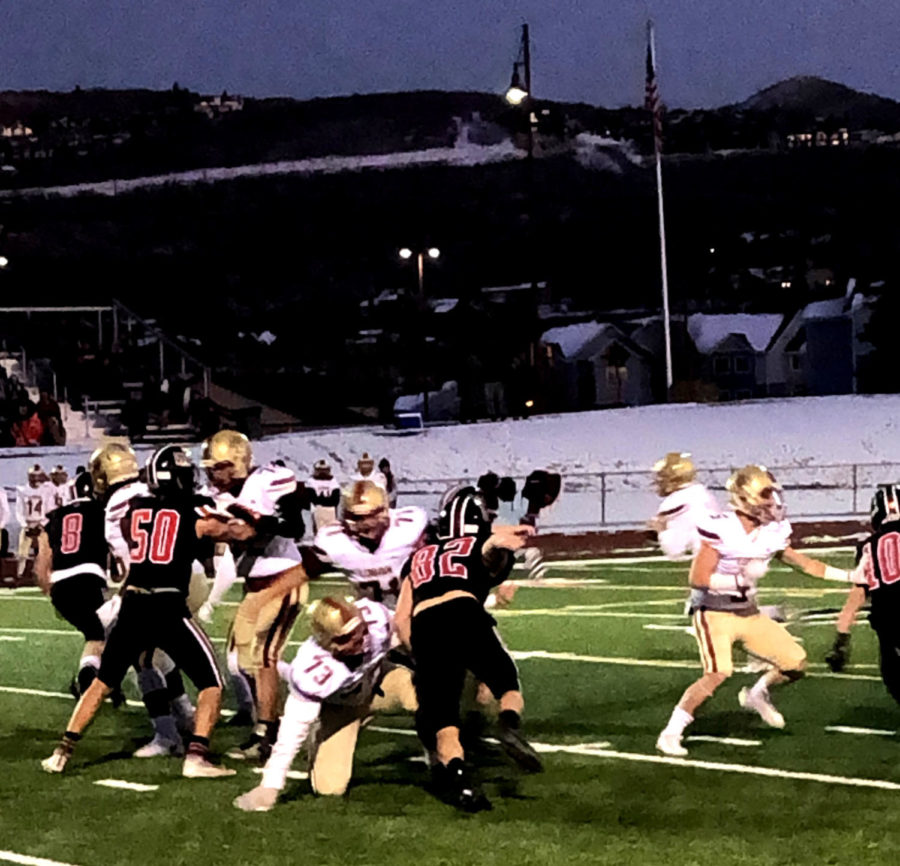 Every single game is important on the Road to Rice Eccles and looking ahead to what is possible to come could be the downfall of the team. 
"We want to win this week and then we'll worry about next week when it comes," said Montzingo.
For Junior Seth Warner, he has seen the talent that this year's team has and is excited to see where it takes them during the next month.
"We believe that we have the ability to win a state championship and that's what we want to do," said Warner. 
Park City will have to win three more games and extend their record to 14-0 to get the state championship. 
Even with the success that the Miners have had so far this season, Montzingo knows that this team still has room to improve.
"I always think that we can get better every time we go to work, every day at practice we're always looking to improve," said Montzingo. 
The 4A playoffs began with twenty-two teams and have now been cut down to eight teams. 
The semi-finals and finals will take place at Rice Eccles stadium.
Last year, Park City made it to the semi-finals before losing to Dixie 20-0. 
While Montzingo is only focused on one team and one week at a time, Warner would love to see a rematch against Dixie. 
This matchup would be in the finals if it were to occur. The Miners would need to beat Snow Canyon and then the winner of either Green Canyon or Pine View while Dixie would need to take care of Stansbury and then Sky View or Mountain View.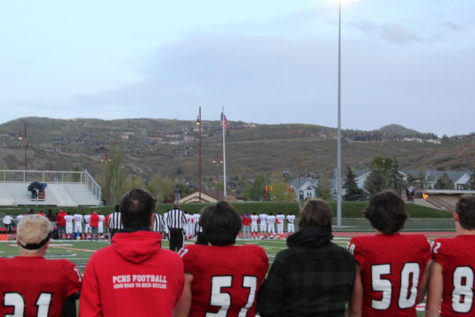 If the Miners are able to complete the Road to Rice Eccles, their season will go on until Friday, November 22nd.
The championship game is scheduled to be at 11:00 A.M. and would be on the Rice Eccles turf.
The RPI system has proved to be extremely accurate. Out of the 14 games that have been played so far, there has only been one team that has gotten upset. 
The upset was between Snow Canyon and Desert Hills. Desert Hills was the eighth seed and lost to Snow Canyon who was ranked as the ninth seed in the tournament.
The Road to Rice Eccles has begun and the Miners are three wins away from achieving the goal that all high school athletes dream of, a State Championship.