Haunts or Not: a Review of Utah's Most Spooky Attractions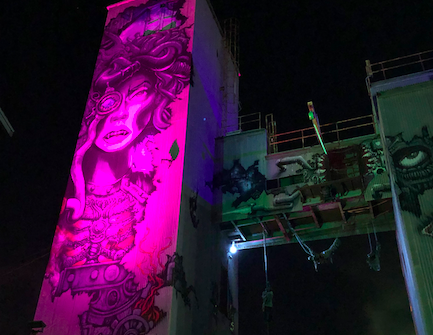 It is now October, meaning that spooky season is in full swing. Because of this, millions around the United States seek to experience multiple fall and October activities such as pumpkin carving, apple picking and one of the most popular attractions… haunted houses. As many know, there is a wide variety of haunted houses throughout Utah, each one having its own unique history and theme. 
Many residents of Utah are aware of the most popular haunted houses such as Nightmare On 13th, Fear Factory, and Castle of Chaos. However, which each individual haunted house costing roughly twenty five dollars, it is difficult to know if one is worth the money and the hour long wait time. Because of this, the PC Prospector went to Lagoon's Frightmares, Fear Factory, and Nightmare On 13th to compare and distinguish which was the best haunted house. 
Although many of Utah's haunted houses are known for the spectacular and spine crawling frights guests experience, many of the buildings the haunted houses are located in have a deep and interesting history. More specifically Nightmare On 13th and Fear Factory. 
Fear Factory, known as the haunted-haunted house was originally built in the 1800's during the industrial era in Salt Lake City as a cement factory entitled Portland Cement Works. 
George Howe was a worker at the factory who was in charge of oiling a machine called "The Crusher". He died being sucked into the "The Crusher" one limb at a time. However, Georges story was not unique. Throughout the history of the factory many workers died due to falling in boiling vats, grindings, death by suicide, dismemberment and many others.
After Portland Cement works closed, the building fell into a state of disrepair. It was bought several times by entrepreneurs who eventually went bankrupt. In 2010, the building was bought and turned into one of Utah's most famous haunted houses, Fear Factory.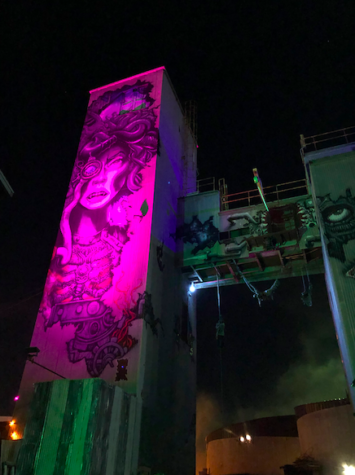 The seven story haunted house has had an overwhelming amount of success since its opening and has multiple interactive experiences such as zip lining, along with its main attraction, the haunted house walk through.
Fear Factory is a favorite because it's very accessible. Groups of people swarm every year for a good fright. And for good reason. They had multiple themed sections of the warehouse, and each held up the reputation of the haunted house. 
A fan favorite room was the very last one, right before you exit the house. It's a long shipping container pumped full of fog and a single light at the end of the tunnel. If feels like you've died and gone to heaven as you walked down the corridor. It's a disorienting experience that keeps people coming back.
However, Fear Factory is not the only haunted house with a unique history. Nightmare On 13th was first created in 1984 by Klane Anderson. It was originally called The Institute of Terror but after the unfortunate 9/11 attacks it was renamed to Nightmare on 13th.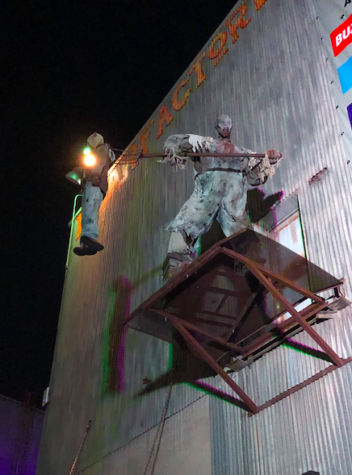 It was eventually bought by Troy Barber and Mike Henrie in 1990 where it was turned into a car dealership after Klane moved to Atlanta to help start a nuclear robotics division of westinghouse.
The haunted house has 45 rooms, takes an estimated 45 minutes to complete, and is approximately 36,000 square feet. It has been featured on multiple haunted house magazines and is one of the largest longest running haunted houses in the United States. To wrap up  Nightmare On 13th's success, it has ultimately been open for 29 years and an estimated 60,000 people visit it every season.
One of the staples of Nightmare on 13th, is the big animatronic dragon that sits at the entrance of the haunted house. From last year, the dragon has gotten a revamp, it was painted the blue-green color, and the re-made the wings to look more realistic. The animatronics is a trademark of Nightmare on 13th and they proved that through the redesign of the dragon.
Lastly, Lagoons Frightmares was the last Haunted House event the PC Prospector visited. Although there isn't much history behind Frightmares, the attraction includes multiple themed haunted houses for a variety of ages during the night. Along with this, it features many Halloween characters dwelling lagoon's premises at all times and interactive activities such as a seance, a corn maze, and more.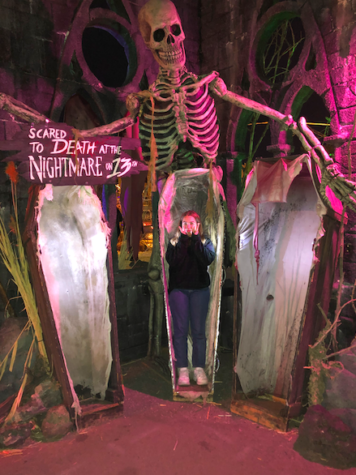 Women were dressed as beautiful skeletons in extravagant bejeweled makeup, and the men were bloody zombies dressed in tattered suits and top hats. Overall, Frightmares has a fun atmospheric experience.
After talking with one of the ghouls roaming around the outside of one of the haunted houses, she explained there was an entire department that created the looks of each and every actor. The wom
Fear Factory: 🎃🎃🎃🎃
If you like a good scare, ominous anticipation, and good variety Fear Factory is the place for you. 4 out of 5 pumpkins.
Nightmare on 13th: 🎃🎃🎃
Nightmare on 13th was a classic, and fun for the whole family. It's not the scariest of them all, but it is entertaining. 3 out of 5 pumpkins.
Frightmares: 🎃
Being in an amusement park, the haunted houses were just an add on, not the main attraction. The tickets were too expensive for the impact of the haunted houses, and it was really cold. 1 out of 5 pumpkins.