The Learning Center: Turning over a New Leaf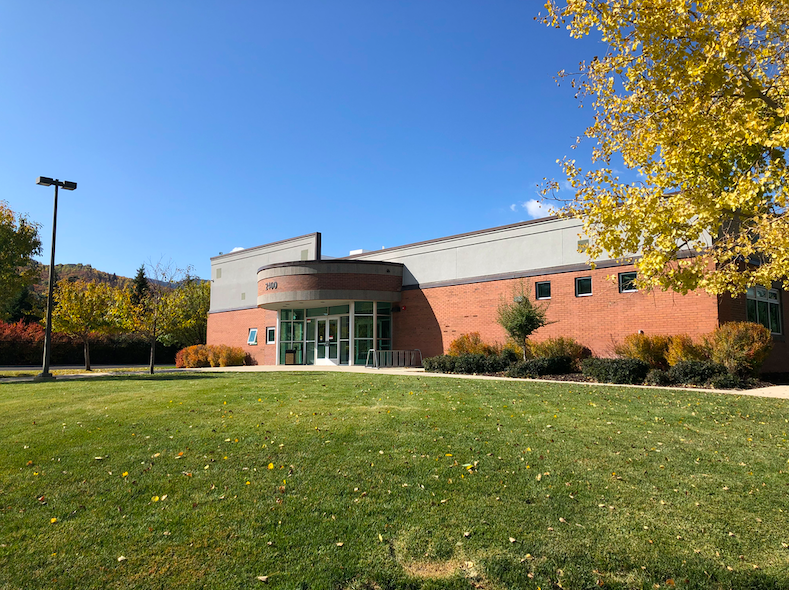 With a new school year, the Learning Center is getting a complete makeover, including new programs and new teachers. 
In previous years, the Learning Center, or LC, has followed the alternate school model, mainly catered to students who did not thrive in a big classroom, needed more credits to graduate, or didn't respond to interventions at the high school. 
But that whole system is being tweaked. 
Ben Belnap, Associate Superintendent of Student Wellness and Director of the Learning Center, explained the reason behind changes happening at the LC. 
"What we've found is that that traditional model of education can pigeon-hole kids and create a stigma," Belnap explained. "Another issue is that the kids are there for an entire school year." 
This makes students at the LC feel disconnected from high school activities and social events. 
"It's important for the wellness of any kid to be a part of a community," Belnap said. 
With the new model, the "Wellness Model", instead of spending a whole year at the LC, students may be there for as little as one quarter to help propel them back into life at the high school. 
The LC will have a customized program based on individual student needs. It will include a social/emotional support system, recreational therapy groups, credit recovery, and places to engage in academic programming with smaller class sizes. 
"The idea is can we take them [to the LC] for a term, maybe two terms, get them into groups to help them identify the core issue," Belnap said. "Get them in a place where they're more motivated to attend, and continually try to get them over to the high school so they're with the rest of their peers and the larger community."
Belnap hopes that the new model will feel more inclusive and that all students will feel comfortable receiving help from the Learning Center. He said that all students dealing with a range of learning challenges are invited to request a quarter at the Learning Center. 
This might include a student who has difficulty focusing in a large classroom, a student who feels anxious in the busy hallways, or student who is feeling overwhelmed by their AP classes and work load. 
"If you're overwhelmed, reach out for help, this is not a place that is just for kids who have 'bad behavior', who 'use drugs' or have 'mental health problems'," Belnap said. He stresses that the Learning Center is an inclusive environment.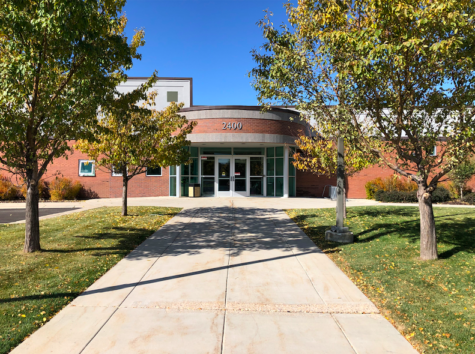 In order to accommodate such changes, the Learning Center hired a new teacher, Alisa Schoffield, from the alternative learning school in the Wasatch district, as well as a social worker, Scott Hove, who helps facilitate group activities. 
Belnap said that Amber Mowry, a teacher at the Learning Center with a background in recreational therapy and physical education, has played an important role in helping students to identify activities that encourage positive and healthy behavior.  
While the Learning Center can hold up to 60 students, Belnap said that administration wants to first try to help students thrive within the high school setting. If the high school's intervention programs and support prove to be ineffective, then the student's schedule will be adjusted and they will attend classes at the Learning Center every other day. He wants the process to be voluntary but says he doesn't want students "[relying on the center] like a crutch."  
The Learning Center is currently going through a transition phase, or "pilot year", Belnap explained. They are currently only working with around ten to twelve students across only two grades. By the end of the year, he hopes the changes will be instituted and they will be back to their normal capacity of about 50 to 60 students including 10th through 12th grade.  
"[The Learning Center] is a really cool place where you can still earn credit and also take a breath and learn some skills and feel like you can go back to the high school," Belnap said. 
The end goal for the LC is to be more inclusive. Belnap hopes that students will be able to see the value in an alternate learning environment and that the new model will help students feel comfortable taking advantage of the resources offered at the Learning Center.