Vaping Deaths Across the Country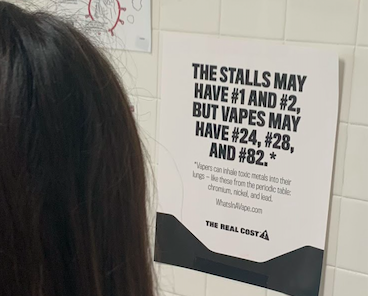 Hang on for a minute...we're trying to find some more stories you might like.
Friday, August 23rd an individual in Illinois was the first to be reported dead as a result of vaping. Illinois Department of Public Health revealed 22 patients between the ages of 16 to 38 have been hospitalized because of vaping related illnesses. 
Where there is smoke, there is fire, and these illnesses have spread like wildfire. Seven deaths have been reported as of September 19th. Vaping related illness recently killed individuals in Illinois, California, Kansas, Indiana, Minnesota, and Oregon.
Some of the illnesses are so severe that the Center for Disease Control and Prevention says they expect more deaths. 
The exact causes of the illnesses are still up in the air. Officials are questioning whether they're caused by ingredients in the liquid, contaminants, or the device itself. Victims are receiving treatment, but there is no evidence of long-term effects.
Epidemiologists have been baffled by the physiological cause of the outbreak of vaping-related illnesses. Doctors and Officials at the Department of Health and Environment urge everyone to stop vaping. The hundreds of cases are intensifying across the country. 
The Utah Department of Health confirmed there are now 35 cases of lung disease with connections to vaping. One week before this data was taken, there were only 5 cases in Utah. Health officials across the country are looking into 530 instances of possible lung illnesses associated with the use of e-cigarettes in 38 states and the U.S. Virgin Islands.
These vape related illnesses have been identified in 11 countries as well. Across the globe, half of the patients are under 25, and 16 percent are high school students.
Federal health officials have called the trend an "epidemic," and they fear teenagers who vape will eventually start smoking.
More than one in four high school students in the U.S. use e-cigarettes. This is up 20.8% since 2018. Additionally, the percentage of 12th-graders who reported vaping in their lifetime had the most significant spike to 42.5% up from 30.8% in 2017.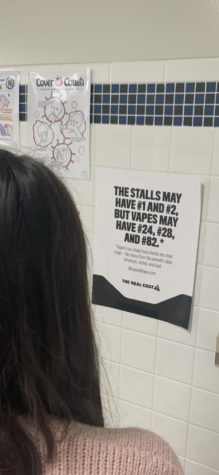 Many high school students at Park City High School aren't aware of the vape related 
illnesses across the country and the majority are uninformed about the proposed ban on pod flavors.
The Trump Administration has proposed outlawing flavored e-cigarettes. Many feel that these flavors entice and appeal to the younger demographic hooking teens to e-cigarette products.
The Food and Drug Administration is currently developing guidelines alongside the Trump Administration to remove all e-cigarette flavors from the market. The restrictions announced by Trump officials would only apply to nicotine vaping products, which have been regulated by the FDA since 2016.
The FDA hasn't put these regulations into place in the past four years because agency officials said they were studying if flavors could help smokers quit traditional cigarettes. With the recent epidemic around vaping products, the FDA changed its plan.
Utah is starting to make a change, as well. Senator Mitt Romney introduced a bill September 19th to ban flavored e-cigarettes and tax vaping products like regular cigarettes. This money will go to fund a public awareness campaign about the dangers of vaping.
Some other states are already taking action. Earlier this week, New York became the first state to ban the sale of e-flavored cigarettes, approving an emergency ban on the products. Michigan adopted a ban on some flavors, but that ban has not yet taken effect.