The New English System: Community Opinions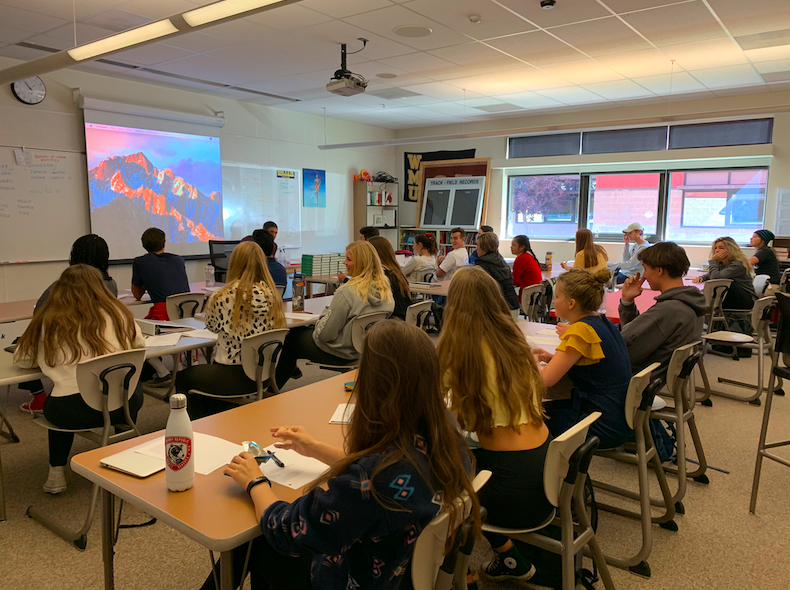 Park City High School has implemented a myriad of new English courses to replace standardized classes in hopes of helping students excel.
Instead of having regular and AP options, students now have the ability to earn graduation credits through interest based courses. These are classes such as Literature of Happiness, Dystopian Novels, Public Speaking/Debate, and others.
However, students still have some requirements in class choice. For example, Sophomore Academy is a requirement for graduation.
With the new classes, all grade levels are included, leaving students feeling frustrated.
"Everyone is at a different spot so it's harder for some people," said Junior Lexie Hudgens, currently taking Literature of Sport and Society.   
"In my new English class we do a lot more essays, which makes it a lot more time consuming, so it's a bit harder," says Sophomore Akacia Christoffersen, currently taking Literacy of Happiness. With Juniors and Seniors also enrolled in this class, they are more exposed to essays and have more experience writing them.
Teachers also feel it has been a hard transition. English teachers such as Julie Hooker created content over the summer. She teaches Art of Argument, Concurrent Enrollment, and Creative Writing. "I prefer regular English for AP and Concurrent," said Hooker. Although she believes that semester long courses provide in depth coverage of topics students find interesting, there are challenges associated.
For example, College Board changed their curriculum. "With their new tools, only those registered for the AP test can access the progress checks," Hooker says. This obligates students to choose wether or not they feel they are ready for the AP test in the beginning of the year, rather than a few weeks before.
Another teacher, Elaine Peterson, started creating content over the summer, and still is. When asked if she prefers the semester long classes, Peterson replied, "I really like what I do, and I love my profession. I am happy working in any classroom."