What it Means to be a Miner: Fall Sports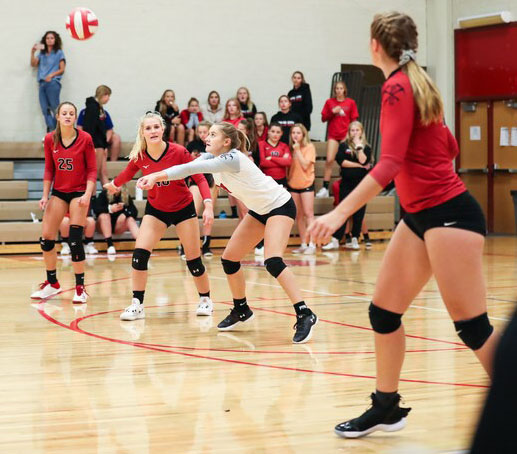 With the start of the school year comes the start of fall sports as well. With sports like golf, football, volleyball, tennis, soccer, and cross country, the Park City athletic teams have already started to show what it means to be a Miner. 
Golf is once again flying through the region looking to win their 12th straight state title. Now that region play is over for the golf team, they have a week to prepare for the State tournament which takes place over two days starting on the 30th of September. It is expected that Park City's main competition will come from the Skyline Eagles.
Football season started with high expectations from the team after advancing to Rice Eccles last year. But even with the pressure of doing better than last year, the football team has not disappointed. So far in the season, they are undefeated with a 6-0 record and are ranked 1st place in 4A. But the goal is simply to get better every week. 
The future is not what Montzingo is worried about at the moment, "We don't get to the postseason yet. We want to be 1-0 every week."
As for volleyball, they are looking to bounce back from a heartbreaking loss in the championships to Sky View. Although the team lost some key seniors from last year's team, they have continued their legacy of being a tough team to beat. 
When asked about the team so far this year, coach Matt Carlson simply stated, "We try measuring our success each day by the seeds we plant and not by the harvest we reap." 
He clarifies, "The results are a direct reflection of what we do today." 
Instead of focusing on the future, Carlson is more focused on the day to day process than what is possible for the team.
The girl's tennis team is also looking to bounce back after tying for second place in total points behind Ridgeline. The tennis team was a point short from winning another state title. The girls have two weeks to prepare for the Region 8 tournament and then the state tournament follows. 
Soccer is looking to take the next step on their way to a successful season. The main focus is along the same lines as the volleyball and football team. 
"Our philosophy is to focus on the here and now," said girls soccer coach Micaela Carriel. 
With so much out of their control, the best way to control their season is to work hard one day at a time. 
Carriel later stated how this soccer program is so much more than wins and losses, "I really have enjoyed watching them develop as leaders, young women, and athletes."
Carriel isn't looking to build great soccer players, instead, her goal is to form great leaders and help them for whatever challenge may come next.
As for cross country, this year's team is focussed on making the adjustments to compete in a higher and more competitive region.
Runner Kaleb Barnhart sees this season as a success, "we have had a very good season and are competing well against new teams in a tougher division."
In addition to these local races, the cross country team will also be participating in out of state races which include one in Arizona and one in California. 
When asked about his teammates, he had nothing but positive things to say about this group as a whole, "I believe as a varsity group that we are all extremely successful in our own workouts and races."
The main idea remains to not look too far ahead of schedule. After the day is over, the focus doesn't transfer to the end of the season, instead, the focus goes to the next day and getting better with the little time available. Make sure to wish your fellow Miner athletes luck as they approach the end of their seasons.