Park City Finds its Way to New York Fashion Week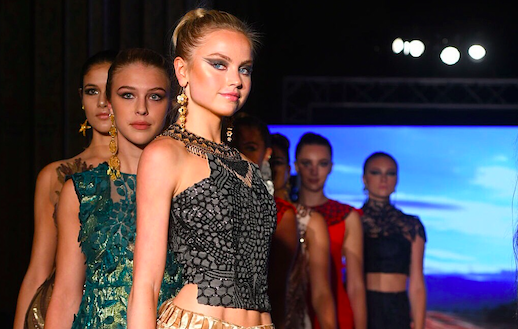 While September may be associated with back to school, in the fashion world, it is the beginning of fashion month. New York Fashion Week 2019 has kicked it off. Park City found itself this year through senior Alta Tabar. 
This spring 2020 ready-to-wear will be outlined, in bold, with many statements throwing it back as far as the 1980's. With wild makeup looks hailing from Tomo Koizumi and punk inspired wardrobe from Helmut Lang, NYFW diversified itself. This year, NYFW experienced an expansion of designers exhibiting their compositions on and off of the main runways. 
Glenkora, Myrto Dramountani, and Auneya's Spring 2020 ready-to-wear lines were  characterized not only by primary colors, glitter, and loose draping fabrics, but Park City's very own Tabar. Tabar has been modeling for MMG agency where she is represented in NYC, LA, and internationally. 
"I personally loved all of the lines I modeled for, each and everyone was so different and so unique," said Tabar. 
NYFW capitalized upon uniqueness this year. From a reversal to decades old trends to soaring into the neo-21st century, many brands utilized their own creative inclinations.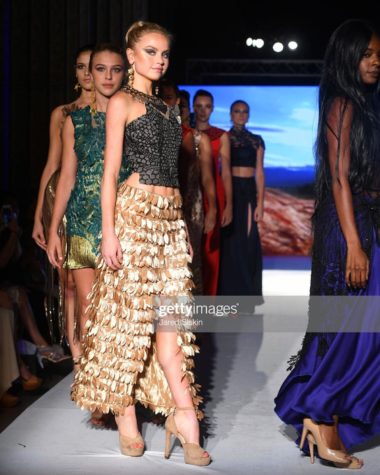 Glenkora's line was beyond blazing, it was detailed by shiny glitter that caught all eyes. Tabar's outfit, as seen, was distinguished by animal print tendencies. The poise carried echoed through the gracious animal prints.
Myrto Dramountani's line was inspired by the diverse fabrics utilized. Tabar's drape- like look went together with many others of the like. The designs were characterized by ornate head details and loose fitting patterned fabric.
Auneya's bridal line took a new take this season with a modern warp on traditional bridal attire. A switch from the traditional white, long, conservative dress was diversified with the line detailed by black, sheer, and shorter bridal wear. 
Tabar was Park City's hand into New York Fashion Week this past fall. The fashion world spans globally. Arguably, fashion is a language without borders. Tabar recalls that her experience was full of meeting different people from many different cultures. 
The modeling world is finally embracing the unique cultures that have always surrounded our globe. NYFW had incredible contributions by the Asian-American community and African-American community this year. Representation that has been demanded in the past is finally being demonstrated. Glenkora is a designer from Ecuador, Myrto Dramountani hails from Dubai, and Auneya originated in Canada.
"I was able to meet so many people from around the world and hear their stories and experiences in the modeling world and was able to share mine," said Tabar on her experience after NYFW.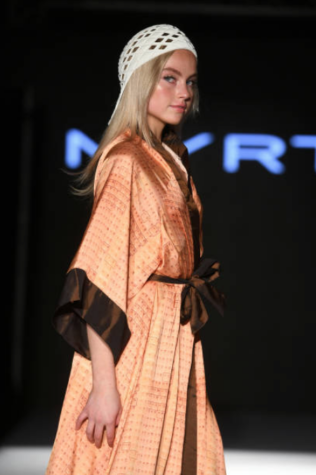 While the Park City community wasn't physically present that week, the community was very supportive digitally. The Park City community has always been passionate about each member, so having one of our very own be apart of something so vital in the Fashion Community. The embracement of uniqueness is nothing new to our community, but seeing that embracement in a community where comfort often lacks is revitalizing.
As the fashion world is changing, the questions of embracing individuality tend to rise. What is defining beauty in the new world? The standard of beauty is certainly being questioned, are the traditional American and European beauty ideals really what the world loves? 
Reflecting back on her experience in New York, Tabar was truly appreciative for her opportunity to not only represent herself, but her community. 
"This was my first huge modeling opportunity and I wasn't exactly sure what to expect, but I kept an open mind and was grateful for each moment," said Tabar.