2020 Olympics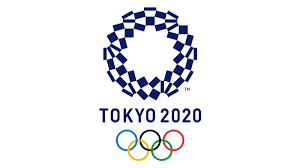 Hang on for a minute...we're trying to find some more stories you might like.
As heavy rain falls, the ceremony begins. Figures representing landmarks of the city dance in the dark. Children sing the National Anthem, and finally, flags march across the stadium. After The Parade of Athletes, rhythmic gymnasts and dancers spring onto the scene. The logo of the next summer games fades into the stadium adjoined with the phrase, "See you in 2020".
The ceremonial reveal of Tokyo hosting the 2020 Summer Olympic and Paralympic games was not a surprise, as they won the bid back in 2013. Now that 2020 is just around the corner,, the eventuality of these games seem to be more prevalent than ever.
Tokyo 2020 will be the 29th summer games hosted, the second time Tokyo has held the games since 1964, and the fourth Olympics overall to be hosted in Japan. According to the official Tokyo 2020 website, next year's games will be seen as the most innovative in history.
The International Olympic Committee has allowed additional sports for 2020, including karate, sports climbing, surfing, and skateboarding. 2020 also sees the return of baseball and softball, which were retired in 2008. A total of 33 sports will make Tokyo the record holder for the most events held in any Olympics.
Ahead of the 2013 announcement, Tokyo had already been preparing to host, including long term changes to the city as part of a legacy project of the games. The original National Stadium (which was used in the 1964 Olympics) was demolished in favor of a newer and larger stadium for 2020 and beyond. Tokyo also announced plans to improve accessibility in light of the upcoming Paralympics citing lack of sidewalks, narrow roads and doorways, and low ceilings.
Japan had traditionally used the Olympics as an opportunity to showcase new technology and 2020 will be no different. 5G connections, robotics, driverless taxis, real-time language translation, and more will be spotlighted next year.
2020 will be the first time that Japan will host an Olympics in its capital as a modern and fully developed economy. Without a doubt, the country will have many things in store for athletes and attendees in order to live up to the bold promise of hosting the most innovative games in history.