Fashion Place Shooting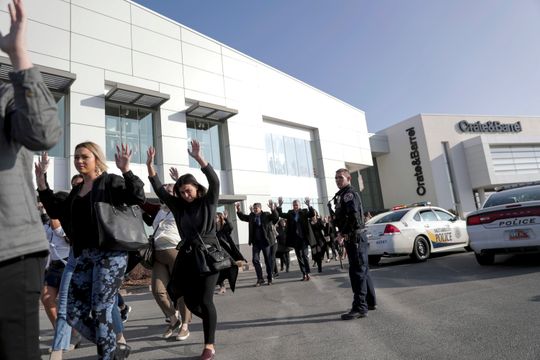 Hang on for a minute...we're trying to find some more stories you might like.
Two individuals were shot at the popular Murray shopping destination, Fashion Place Mall, on Sunday, January 13th. It began around 1:30. Police were quick on the scene but the three suspects had already fled from the scene.
Shoppers reported hearing fire alarms and evacuation orders after the shots erupted.
Police have arrested two of the three suspects. The two in custody are 19 years old and are apart of separate, rival gangs.
Luckily, nobody died from this incident. Both victims are in their mid-twenties, one male, one female. The female victim was treated and released while the male victim is at Intermountain hospital in Murray, still in critical condition. Both suspects gang members, police have said.
Murray Police Department has since stated that two rival gangs ran into each other at Fashion Place Mall and began to argue. Shortly after, the two groups began shooting. Roughly 12 people were involved in the gang fight.
As the search continues for the third primary suspect, police have widened their search for seven to eight other gang members believed to be involved in the incident.
There have been calls for Fashion Place Mall to asses their security procedures after there was confusion with fire alarms and evacuation orders during the incident.
Utah Rep. Carol Moss and Rep. Marie Poulson tweeted about the gang-related shooting.
"Surreal feeling that it could happen in this safe, happy gathering place. Lots of families shopping and dining on Sundays. So sad." said Rep. Moss.
Rep. Poulson continued to express her sadness that something like this could happen, tweeting
"Just left Fashion Place Mall where we met our family for lunch after church and got caught in the middle of a shooting. The place is crowded and this is so frightening." she said.
Their response to the incident has been more positive and hopeful. Attendance at the mall hasn't significantly dropped and many believe it won't happen again any time soon.