Hit or Miss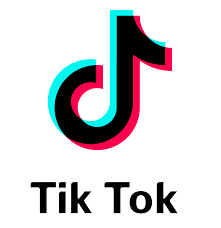 Tik Tok (previously known as Musical.ly) is an app where users can make videos of themselves dancing, lip syncing, and showing their talents to music. Tik Tok has gained popularity over the past two years and Park City's very own juniors Alta Tabar (@AltaSweet) and Tara Picchietti (@ThePCMermaid) have become popular on Tik-Tok.
Both girls have been on Tik Tok for two years and are verified users, or what is known on the app as  "crowned."
Picchietti calls her Tik Tok success a "freak accident" never in her dreams did she ever think she'd have over 360 thousand Tik Tok fans. She started using the app with some of her friends and a few of her videos went viral and were featured on the app. Eventually, she landed a spot on a Tik Tok advertisement, which accelerated her account. She started to gain thousands of fans and likes on a daily basis. Right now, she has several fan accounts and a youtube channel with almost a thousand subscribers.
Tabar started her Tik Tok career by making dance videos with her friends. She just made them for fun but continued to get featured which landed her a crown. Now, she has 150 thousand followers on the app and continues to grow. Alta states that she wants to go into the entertainment/performance industry, so the next step in her career is to pursue her future in New York City.
With great fame comes some hate. Tara has dealt with thousands of hate comments and trolling duets. She used to care but now she has learned to disregard the negativity, "there was a point where I just stopped caring, because people like that don't deserve my time. People will eventually grow up and mature, regretting their past decisions of how they treated others."
Alta has encountered negative feedback as well but doesn't let it get to her. She stated, "Always be yourself and never ever care about what others think! Those videos got featured for a reason, so own it!" Alta ignores the bad comments and doesn't care about others' opinions.
Tara has big plans for the future. She plans to grow her account to 1 million fans, which according to her is not too far off based on her previous growth.  She wants to advance her modeling career and grow her youtube channel as well.
Tara is often recognized at cheer competitions. She enjoys meeting her fans but says that she'll have to get used to the pressure of them watching her cheer. "As my account continues to grow I know that I'm going to get noticed more often in public, but the content I put out is the REAL me. Fortunately for me, that's what my fans love most," she says.
When asked to give advice on how to become successful on Tik Tok, Tara and Alta both say to be yourself and show your talents. They both suggest to be unique and set yourself apart from the other users on the app.