The U.S. & Iran: The War That's Not a War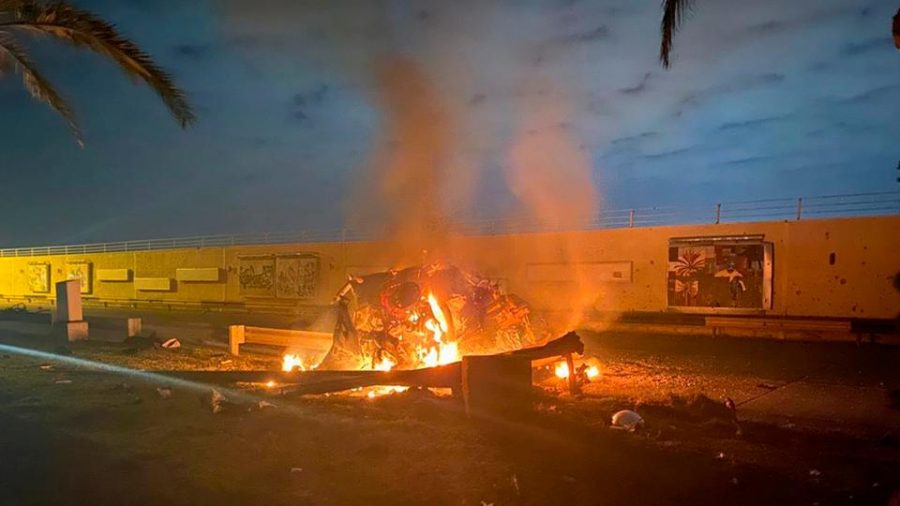 On January 3rd, 2020, U.S. missiles launched via drone exploded several Iranian governmental vehicles at Baghdad National Airport, killing 10 Iranian officials including General Qasem Soleimani. 
Soleimani, Iran's defense general, had been deemed a terrorist was the leader of the Quds Force of the Islamic Revolutionary Guards Corps. 
After his death, tensions between the U.S. and Iran, which were already high due to the U.S.'s withdrawal from the Iran nuclear accord, spiked and the concept of war was not too distant after Iran sent 16 missiles at American bases in the country as a warning signal. Iran did not kill any Americans in the retaliatory drone strikes. 
And even though it looks as though war may have been avoided, it has still inspired many students at PCHS to have rather strong opinions on the subject. 
After being asked what he thought of U.S. and Iranian tensions, Sophomore Bryce Bargowski said, "It is really stupid and the fact that we are even stressing about it is even worse."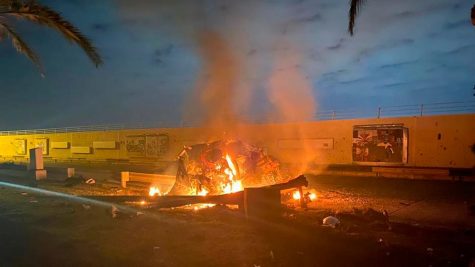 "We are absolutely not (going to war). Especially since we are warring with Iraq," he said. 
Sophomore Piper Croasmentchristiansen also shared a similar viewpoint. "I think it is really dumb that we are being as petty as we are, and Iran is being petty too, but not to the same extent as the U.S. is." 
This idea that the assasination is petty and has only led to unneeded conflict has appeared to be the most popular opinion throughout the school. 
President Trump's decision to launch a missile strike against General Qasem Soleimani has caused some further controversy with his presidency. Students in the school have called this behavior uncalled for and dangerous for the U.S. 
Sophomore Raina Bohm said "[Trump] is an idiot and a cheeto." 
Shortly after Soleimani's death, Iranian protesters broke into the U.S. Embassy and started fires. 
On December 27th, 2019, Iran's government launched a retaliatory attack on U.S. Military bases in Kirkuk by firing 16 missiles. No U.S. citizens were killed but many buildings were destroyed. 
Following this event, tensions between the U.S. and Iran were at all time highs and many were fearing a third world war. However, both sides have seems to back down as there have been no further attacks. 
Some question whether or not the U.S. had the right to kill Soleimani. 
"Suleimani was plotting imminent and sinister attacks on American diplomats and military personnel, but we caught him in the act and terminated him," President Donald Trump said to the New York Times a few weeks ago. 
Both the U.S. and Yemen had deemed the General a terrorist and he was known to associate with warlords and terror cells in Iran and Syria and once led a Quds terror cell himself, the same cell that killed 85 jews in Buenos Aires with a bombing attack. 
The plan to murder Qasem Soleimani was sparked when the CIA recieved intelligence that the General was activley planning attacks on the United States. 
Regardless of the recent events, it appears that Soleimani's death has not sparked a new world war and that tensions may begin to slowly cool down over time.