Best of the Decade: Memes
As 2019 winds to a close, so does a whole decade's worth of pop-culture. Since 2010, countless memes became popular, died, and possibly revived once again. So as PCHS closes out this memorable 10 years, students can look back and reflect the top 10 memes they voted for that withstood the test of time.
Brainlet (2011)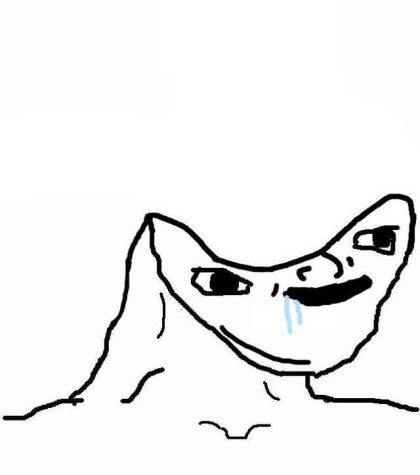 Started in 2011, the meme "brainlet" grew quite popular until its decline in 2013 and beyond. It was used to depict one making a dumb or poor choice or being plain idiotic. "Brainlet is my favorite meme. It reminds me of you because you're stupid," said Sophomore Bryce Bargowski.
Is This A Pigeon? (2017)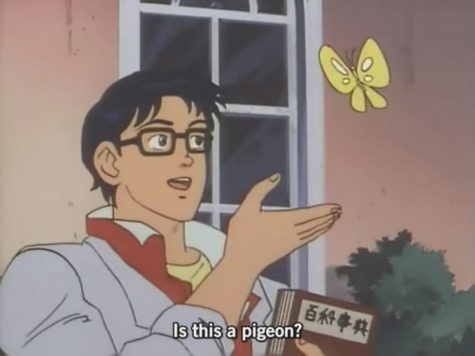 The "Is this a pigeon?" screen cap originated from a Japanese anime show called "The Brave Fighter of Sun Fighbird", which aired in the 90s. It was then recaptured and brought to life as a meme in 2017, and people instantly saw an opportunity to use it as a fantastic meme template. Here are some prime examples from the era in which it was popular.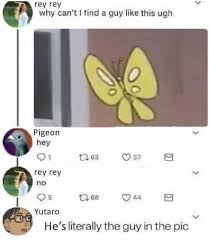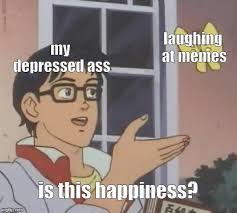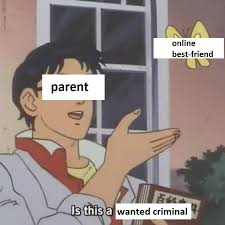 Bottom Text Meme Template (2016)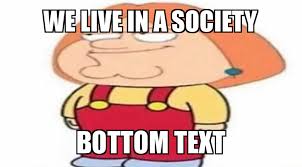 Started in 2016, the "Bottom Text" meme template has risen and fallen in popularity since its birth. It's origin is somewhat unknown, but it is used as a joke to finish off a meme with a top text. It is also speculated that "Bottom Text" helped inspire some of the creation of surreal memes and neo-modernism memes that are popular today. "'We live in a society bottom text' is actually really good because it says a lot about our society and how societal values impact us," said student council member and sophomore John Toronto.
Success Baby (2010)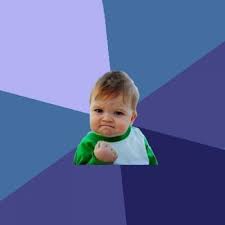 "Success Baby" is a meme that quite possibly pre-dates 2010 by many millenia. Though its creation came before the start of the decade, this meme was still placed on the list due to its influence on memes to come later in the next 10 years. This template was used to express success, happiness, or triumph over struggle in a meme-format.
Robbie Rotten "We Are Number One" (2014)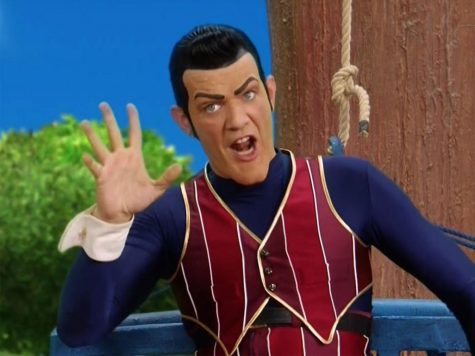 In 1999, Icelandic actor Stefán Karl Stefánsson began playing the part of the main antagonist, known as Robbie Rotten, in the kid's show "Lazy Town." The show quickly became popular, and by 2014, Robbie's mischievous deeds were converted into memes enjoyed by the whole internet. Stefánsson also founded an anti-bullying non-profit which helped change the education system in both Iceland and Canada. He passed away in August, 2018 from cancer, just around 3 years after his last appearance on television.
Surprised Pikachu (2018)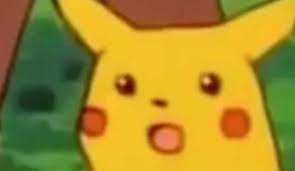 Started in early 2018, "Surprised Pikachu" is a simple meme template used to express surprise. It is still used rarely, but lost most of its popularity in the last few months of 2018. "I used that (Surprised Pikachu) as my profile picture for a while on Twitter so I'm gonna say that it's a solid 8/10 meme right there," said Sophomore Alec Furshman.
Doge Meme (2010)
Started in early 2010, the "Doge" meme was another early meme template that helped shape what memes are today. It stayed quite popular and was used for a variety of topics until around 2015, where it died out completely. "Doge" came from a video from Japanese blogger Atsuko Sato in which he showcased to followers his adorable new "Shiba" dog named Kabosu. Soon after in 2010, "Doge" became used for a more comedic purpose.
It's Free Real Estate (2012)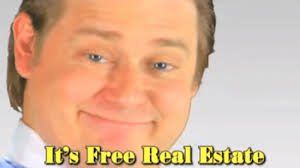 Started in 2012, "It's Free Real Estate" has somehow maintained some of its popularity throughout the decade as it is still used as a template on "Reddit" and "iFunny." It originated from the Adult Swim Show, "The Tim and Erik Awesome Show" in a skit. It has been used in a variety of ways, but unlike other meme templates, this meme can be enjoyed without a caption by watching the original video. 
Floating Kid (2017-2019)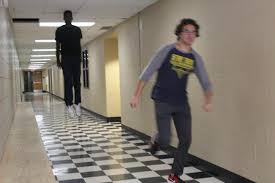 Created in 2015 from an unknown, sinister origin, "Floating Kid" was a cursed image and meme template that was popular until later in 2016. The picture really speaks for itself and was used to express fear and "I made a mistake" memes. It also inspired the creation of more cursed images that would come down the line later in the decade.
Distracted Boyfriend (2017)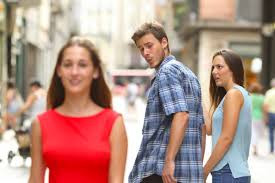 This meme won the poll in a landslide, with a 23 vote lead over the "Floating Kid." Created in 2015, "Distracted Boyfriend" was an unpopular stock image created by the photographer Antonio Guillem. Soon after its creation, the stock image became a meme to represent two subjects being compared, and the man in the middle being clearly attracted to one of the subjects more than the other. While "Distracted Boyfriend" has lost a majority of its once internet-renowned fame, it is still used from time to time on a variety of websites due to its malleability to create whatever the memer is looking to express. Antonio Guillem has also created hundreds of other royalty free stock photos, many of which have been converted into memes about relationships. He continues to create stock photos to this day.
And finally, the memes that transcend rank: Literally any Spongebob meme.