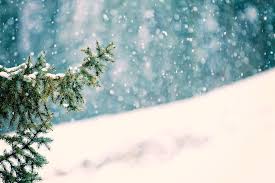 "A snow day has been called by the Park City School District." Snow has covered the roads and the weather is perfect for a great ski day. PCHS students wake up expecting to go to another day of school and discover this amazing present.
Many students were hoping to get this gift on January 18th. Sadly, Park City School District has said those words only once in the past decade. The last snow day was January 3rd of 2017, when Park City received heavy snow the day after winter break ended.
So what needs to happen in order for a snow day to be called? Why is it so hard for a snow day to occur in the place that has the biggest ski resort in the United States?
The fate of a snow day is in the hands of the superintendent, Dr. Jill Gildea. Dr. Gildea is the one responsible for making the final call on whether to close the schools or not.
When considering to cancel school, Dr. Gildea and other staff members look for a few key weather problems: actual temperature of -25 or lower, wind chill temperatures of -35 or lower, and/or over 24 inches of snow within the past 12 hours making roads impassable.
Although it seems like a win for PCHS students when the district calls a snow day, this decision creates many challenges for the community. First, a snow day must be called before 5 A.M. It is also necessary to contact all parents and faculty immediately. This can lead to miscommunications and students waiting for buses that are not coming, or families dropping off kids at school without anyone there to be responsible for them.  
Another issue is the percent of kids that depend on schools for food.
"22% of our students depend on school for breakfast and lunch," Dr. Gildea explained. Snow days also harm working parents because they have to provide their young children childcare. With the snow day so close to the start of the day, parents have issues securing this necessary childcare for their kids on such short notice.
A final issue is determining when to reschedule the missed day. Due to Park City being a mountain town, the city is able to respond to high amounts of snow effectively and efficiently and do not need to build in extra days of school on the calendar. This year, however, Park City School District has scheduled one extra day in case of any emergencies.
Even if the district does not call a snow day, parents have the discretion to decide if they think it is safe for their kids to go to school. If not, they can keep their kids at home and an excused absence will be given to all students who remained home for safety reasons.
While there are many struggles for the community during a snow day, many students see snow days as a break from school to do a winter activity.
"It's fun to not go to school and be able to ski," said Sophomore Conner Campbell
Through a conversation with The Prospector, these students didn't have a full change of heart but were able to understand the difficulty of a snow day.
"I love it when a snow day is called, but after hearing all these problems, I guess I understand how hard it is to make this decision,"
Although a snow day may sound fun for students at PCHS, in reality they create significant problems for the rest of the district and add another day of school in June.